Calculations of the Iskander-M complexes of the missile compound of the Southern District were moved to the Ashuluk range to perform control launches, reports
press office
YuVO.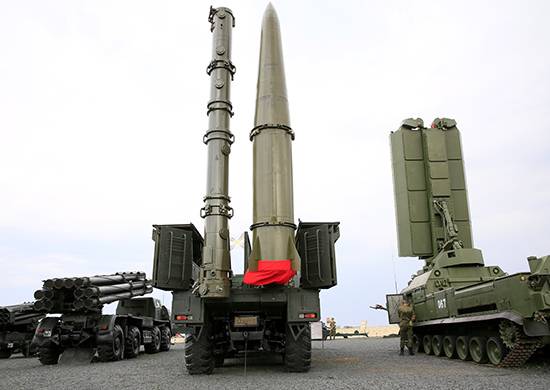 As part of the planned combat training activities, the missile formation of the Southern Military District (SKR), stationed in the Krasnodar Territory, was alerted to make a march to the Ashuluk training ground in the Astrakhan region, where the calculations of operational-tactical missile systems (OTRK) "Iskander-M" will produce control missile launches against targets of a conditional enemy,
says release.
The servicemen will march in a combined way with a total length of about 1000 km.
It is reported that "during the march over rough terrain, no less than 10 combat training tasks will be worked out, including repelling the attack of sabotage and reconnaissance groups of a conditional enemy, overcoming contaminated areas, deploying complexes and delivering conventional missile strikes on specified targets."
Representatives of the district command during the march "will assess the ability of commanders to make independent decisions in various conditions, as well as practical skills of calculations of the Iskander-M OTRK to prepare them for firing and electronic missile launches," the press service added.
The event involved more than 400 military personnel and about 100 units of military equipment.