By the end of 2024, the Israel Air Force will have X-NUMX F-50 aircraft. According to the portal
israeldefense.co.il
The Israeli delegation, which arrived in the US, has signed a contract for the supply of 17 American stealth fighters to Israel.
The first contract for the supply of F-35 fighter jets to Israel was signed in 2010, and four years later, the Israeli military increased the request to 33 units. In November last year, the Israeli Ministerial Security Commission approved the purchase of an additional batch of 17 aircraft, and yesterday the contract was formalized, reports
"Warspot"
.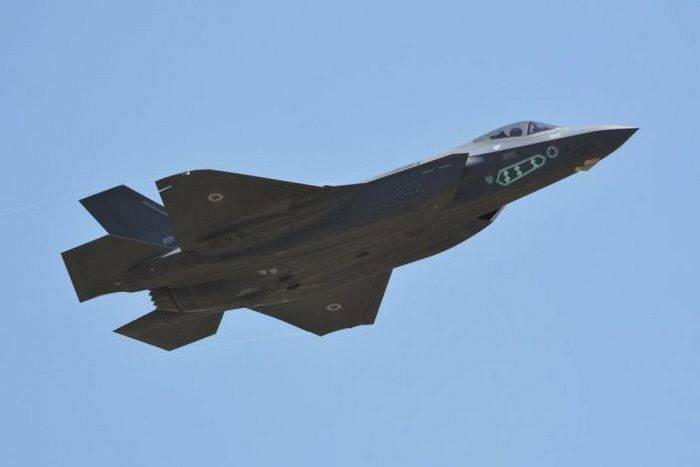 Israel Air Force F-35I Adir Fighter

Airplanes of the first batch cost Israel $ 125 million per unit, the second - $ 110 million, fighters of the third batch will cost the IDF less than $ 100 million each. To date, five F-35А aircraft have been delivered to Israel, here referred to as F-35I Adir. By the 2021 year, it is planned to complete the delivery of fighters of the first and second batches (33 units), and by 2024, the number of them in the Israeli Air Force should grow to 50 (this will complete the two fighter squadrons). At the same time, the military department is considering the possibility of additional purchases of stealth fighters, including in the modification F-35B.
Lockheed Martin F-35 Lightning II - a family of fifth-generation fighter-bombers. The aircraft are available in three versions: F-35A (base model), F-35B (with short takeoff and vertical landing) and F-35C (takes off from an aircraft carrier using a catapult, sits down using an arresting machine). In addition to the United States, Australia, Great Britain, Denmark, Italy, Canada, the Netherlands, Norway and Turkey are taking part in the aircraft development program. In addition, the F-35 purchased by the Air Force of Israel and Japan.