Syria's army and militia forces are changing the direction of the offensive in central Syria against the city of Deir-ez-Zor, which has a strategic position in the region, reports the inter-Arab publication
Al-Masdar
.
The newspaper notes that after the liquidation of the enclave of the Islamic State * group in the eastern part of the province of Homs, Syrian government forces were able to release thousands of troops to lift the siege of Deir ez-Zor.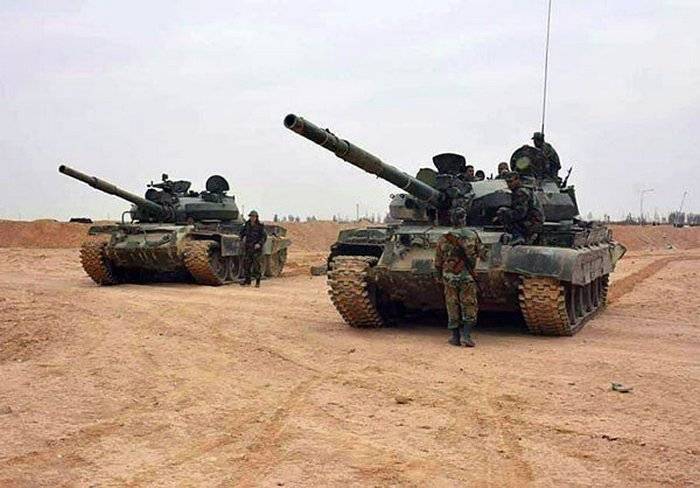 In particular, according to the publication, the Syrian command can now deploy under the Deir ez-Zorom units of the Republican Guard and a number of militia units, including those formed in the province of Homs.
Al-Masdar recalls that Deir-ez-Zor held by government forces has been under siege for approximately three years. In the northern part of the city, approximately 120 thousand civilians were blocked.
At the same time, according to military sources, the Islamic State * has now created several groups to defend their territories in the province of Deir al-Zor, with a total of up to several thousand militants. In addition, the province noticed movement
tanks
and light motorized vehicles IG.
According to experts, in the near future we should expect an increase in the number of forces of the "Islamic state" * in the province of Deir ez-Zor due to the extrusion of IS militants from the left bank of the Euphrates and the mobilization carried out by terrorists among the local population.
Islamic state * (IG *) - is prohibited in Russia