The state corporation "Roskosmos" and the Ministry of Economic Development and Trade will present to the government a renewed plan for the financial rehabilitation of the State Space Research and Production Center (GKNPTs) to them. Khrunichev to 31 January 2018, reports
Kommersant
.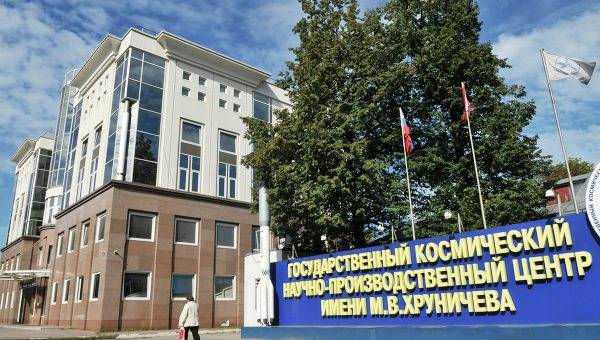 Previously, the company, whose condition in 2014 was assessed as critical, received support worth over 65 billion rubles, but this was not enough: due to the reduction in military orders, the company could not get out of debt and pay off creditors of VEB and Sberbank.
The financial issues of the Khrunichev State Research and Production Space Center became key at a meeting held on Friday by Deputy Prime Minister Dmitry Rogozin and head of the Roscosmos corporation Igor Komarov.
"Roscosmos" appealed to the government with a proposal to adjust the program of financial rehabilitation of the Khrunichev center,
said Rogozin.
Roskosmos asserts that "the reason for the adjustment of the center's financial recovery program is the reduction of the state defense order," which led to "billions in cuts in cash receipts for the enterprise."
Before 1 in October, Roskosmos, the Ministry of Defense, the Ministry of Economic Development and the Federal Property Management Agency should report to the government on the conditions of the privatization of the SCRPC, and by December 20 complete the sale of non-core assets.
At the same time, the GKNPTC is particularly acute with the settlement of debts - "the annual interest payments on loans provided to the Khrunichev Center amount to more than 5 billion rubles," the newspaper writes.
According to the source, "in the current situation there are not so many options: either trying to load GKNPT orders (Proton-M missiles and their Light and Medium modifications will be made before 2025), or continue to provide financial support from the federal budget since it's impossible to load the enterprise with loans to infinity ".
According to the newspaper, "the leadership of the state corporation has already appealed to the government with a draft report to President Vladimir Putin on permission to write off the debt of the GKNPTs and an order to the government to adopt the relevant regulatory acts." However, departments of the financial and economic bloc object to such a scheme, appealing to the limited possibilities of the budget.