At the Army-2017 forum, the Main Missile-Artillery Directorate (GRAU) of the Ministry of Defense presented the 82-mm self-propelled mortar 2С41 "Drock" to the model. A slightly modified version of the self-propelled gun could also be seen on the stand of the UVZ corporation, reports
Messenger of Mordovia
.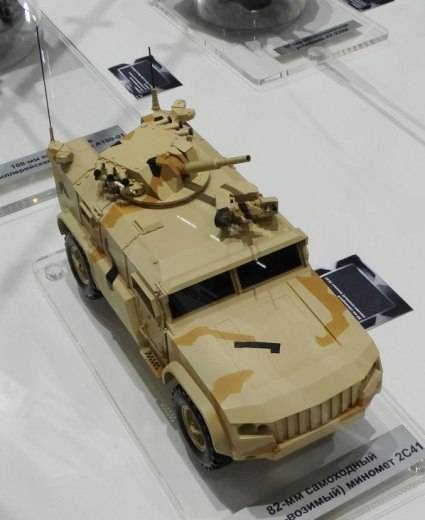 "If the UVZ model, painted in the" branded Nizhny Tagil camouflage ", was accompanied only by a brief designation of the type of machine, then representatives of the Main Agrarian University told in some detail about this interesting machine," writes the author of the publication.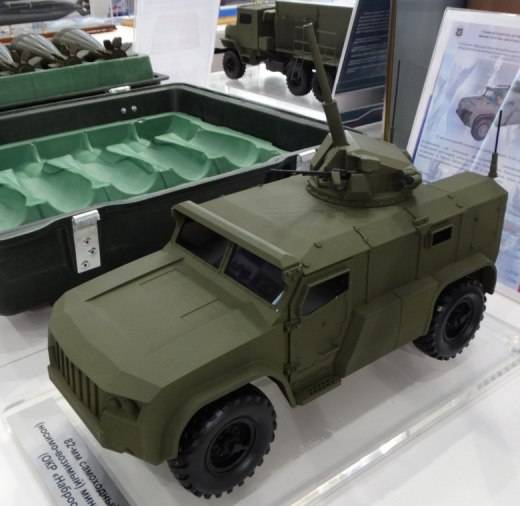 According to the information, OCD "Sketch" envisages the creation of samples of highly mobile artillery and mortar weapons on the automobile and two-link tracked chassis. "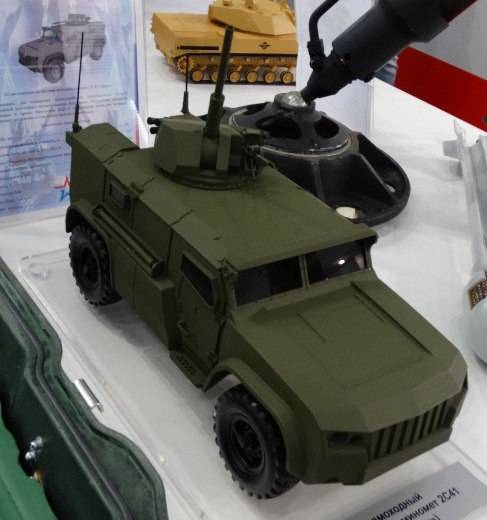 It is reported that "82-mm self-propelled (portable) mortar 2C41" Drok "is intended for artillery (mortar) batteries of battalion artillery of motorized rifle, air assault and mountain battalions." With its help, targets in the area of ​​responsibility of the battalion will be amazed.
The minimum firing range is 100 m, the maximum is 6000 m, the firing rate is up to 12 rds / min, the ammunition load is 40 mines, the crew of a human 4, and the weight are 14 tons.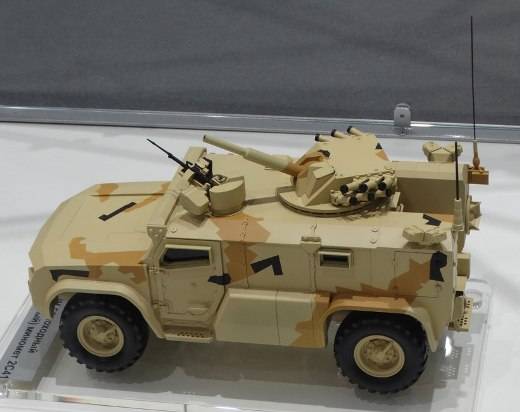 At the GRAU stand, the model of the machine has machine-gun armament placed on the turret, the UVZ exposition presents an option where the machine gun is mounted separately, in a special remote-controlled module.