At Bell Helicopter Amarillo Assembly Center, an American Bell Helicopter company in Texas, ground-based tests began on the first Bell Boeing V-22B Osprey convertible landing plane built for the Army
aviation
Japan's land forces reports
bmpd
with reference to the resource The Aviationist.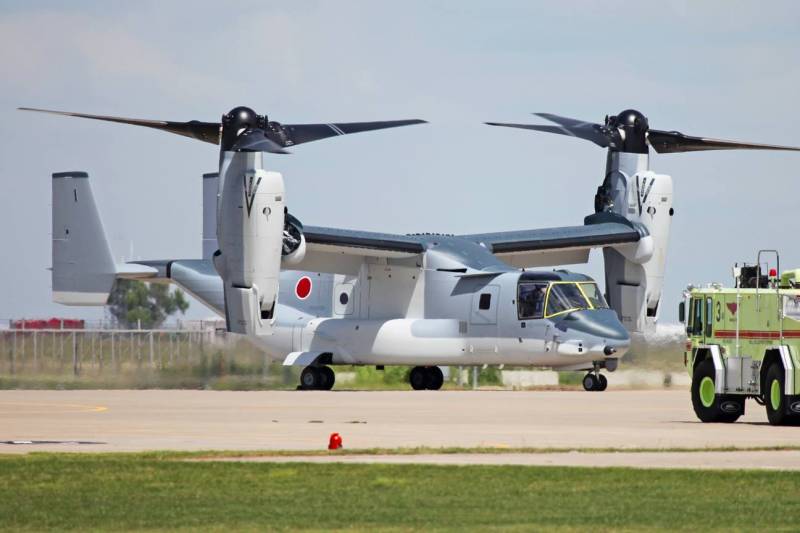 This is the first Osprey, made for export. flight tests of the machine should begin next week.
The Japanese government has decided to acquire the X-NUMX convertible V-17 Osprey for army aviation in November 22. The total estimated value of the supply was declared in $ 2014 billion.
According to the resource, "Japan-acquired convertoplanes, denoted V-22B Block C, are export analogues of the MV-22B transport assault vehicles supplied by the US Marine Corps."
In 2015, Tokyo approved the purchase of the first five convertaplanes. Their cost was about $ 332 million.
According to the information, V-22V Osprey will be part of a new aviation unit, planned to be based at Saga-Kyushu airfield. Convertible planes are planned to be used primarily for interaction with the separate infantry regiment of the Western Army stationed in Sasebo (in fact, it is a division of the Marine Corps, on the basis of which it is planned to deploy an "Amphibious Rapid Reaction Brigade").