The Federal Service for the Protection of the Constitution of Germany fears that after the hacker attacks on the Bundestag, Moscow has some confidential information, Die Welt writes. Article leads
InoTV
.
Four weeks before the start of the parliamentary elections in the Federal Republic of Germany, the head of German intelligence expects "unauthorized interference from Moscow," the publication said.
We assume that Russia is able to launch a campaign of disinformation during the elections to the Bundestag,
Federal Head of Service Hans-Georg Maasen told the newspaper.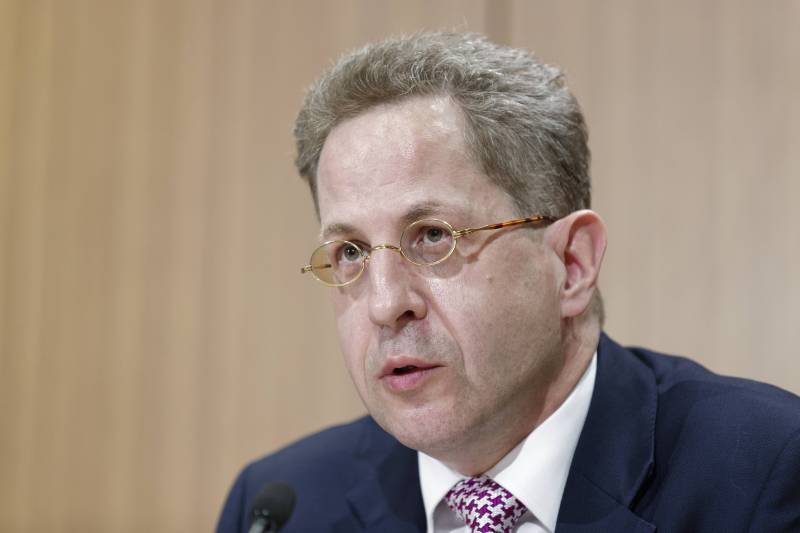 However, it is still unknown whether "such events are included in the current political intentions of the Kremlin," he noted.
There are not interested in further deterioration of relations with Germany,
added intelligence chief.
He stressed that "it is extremely difficult for the special services to find forensic evidence that Russia, for example, was behind cyber attacks on the Bundestag." The agency, however, considers Russia's involvement as "quite probable."
In addition, Russian intelligence services are still active in Germany in reconnaissance,
declared Maasen.
User comments on the newspaper's website:
KaiL .: "All these elections are one complete disinformation campaign! Almost all the election promises of the parties will be forgotten by the beginning of negotiations on the creation of coalitions (in the Bundestag). And the rest - once again, too many conjectures in the article. "
AnnaMariaB .: "But it would be interesting what they (Russians) could find."
U. Hanke: "Recently socks have disappeared from our washing machine. We suspect that they were Russians! "
NahGha: "I am not an employee of the special services and I don't know much about this area. In my opinion, however, Mr. Erdogan intervened much more in the German elections. "
Nullachtfuffzehn: "The same chimera as in the USA. Almost a year has passed since the elections, but there is still no evidence. Here, in Germany, as in the United States, they are simply trying to take action in advance in case the real election results differ from false predictions. "