Model of the newest self-propelled gun 2С42, created for the Airborne Forces as part of the experimental design work (R & D) "Lotus" was presented at the Army-2017 forum held in the Moscow Region, reports
Messenger of Mordovia
.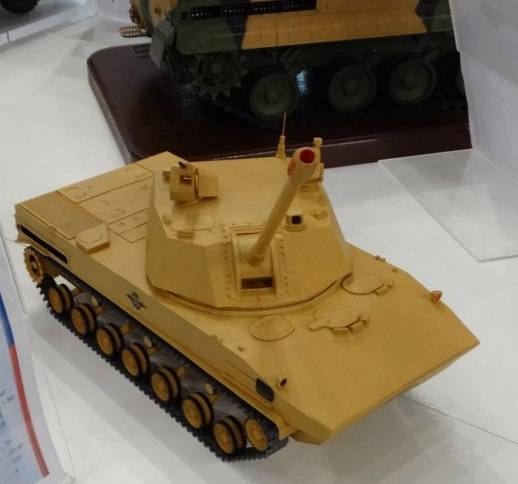 Specialists of the Main Missile-Artillery Directorate of the Russian Ministry of Defense familiarized visitors with this development of the exhibition.
According to the report, "120-mm SAO is designed to equip artillery battalions of parachute (assault) regiments and brigades." Also, the machine will come into service artillery regiments of the amphibious divisions.
It is assumed that 2C42 "Lotos" will replace in the troops of the CAO 2C9 "Nona-S", 2C9-1 "Waxwing" and 2C9 -1М "Nona-SM".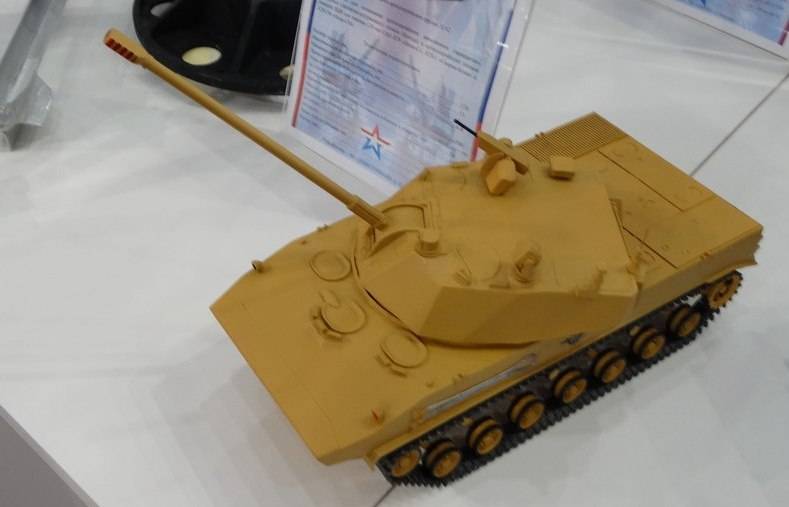 The main characteristics of the "Lotus":
- Maximum firing range -13 km.
- The minimum firing range - 1 km.
- Aimed rate of fire - 6-8 shots / min.
Tool pointing angles:
- horizontally - 360 hail.
- vertically - from -4 to + 80 hail.
Transfer time from the traveling position and back - 30 seconds.
Mass SAO - 18 t.
Maximum speed:
- on the highway - 70 km / h.
- on the ground - 40 km / h.
Power reserve -500 km
Crew - 4 people.
Developer: TsNIITochmash.