On the parade on the occasion of the Independence Day of Ukraine, the sailors of "Square" appeared in camouflage uniforms before the spectators, reports
FAN
.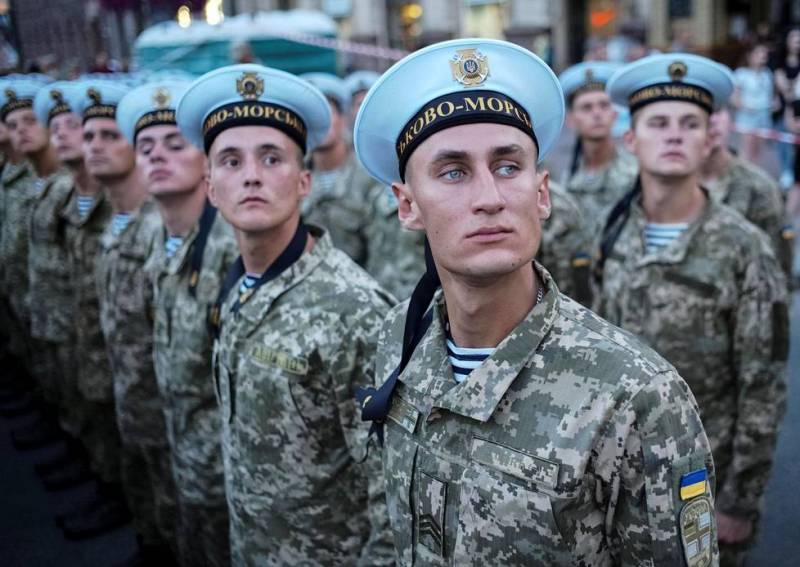 This circumstance has become the reason for numerous jokes on social networks. The combination of camouflage and traditional
naval
peakless cap.
For many visitors to social networks, the unconventional view of sailors has caused an association with the "marine cavalry."
"Why do Ukrainian sailors need camouflage?" One asks.
Others confidently answer him: "So that the command did not find."
Camouflage will be necessary, "when the time comes, to hover around the woods," some believe.
In general, Internet users are skeptical about the innovation of the Ukrainian Navy. Most of them agreed that the "saying" the submarine in the steppes of Ukraine "began to play with new colors."
As the agency recalled, previously the former commander-in-chief of the Ukrainian Navy, Vice Admiral Sergei Haiduk, said that the Ukrainian national fleet is in a critical condition and may soon disappear altogether.