Command of the US Navy reports that the bodies of all ten missing at the time of the collision with the tanker sailors destroyer "John McCain." Recall that the American destroyer class "Arly Burke" collided with a civilian vessel Alnic MC in the Strait of Malacca. As a result of the collision, the ship received an impressive hole and was towed to a military base in Singapore. Ten sailors were reported missing until recently. Divers continued their work in the submerged part of the ship. Also, a search and rescue operation was conducted in the Strait of Malacca.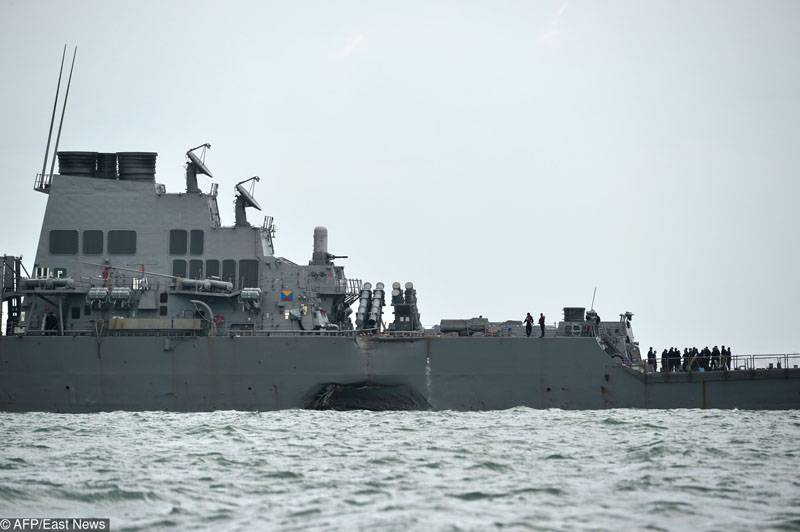 On the merchant ship Alnic MC there were no casualties as a result of the collision.
Earlier in the damaged compartment of the ship were found the bodies of two sailors.
From the message of the US military command (results
RIA News
):
Divers of the US Navy and the Marine Corps to this point found the remains of all ten (considered missing) sailors.
The U.S. Navy continues to check on this and other similar incidents that have occurred with American ships over the past few months. Recall that one of the results of this kind of check was the removal of the commander of the Seventh
fleet
USA.