The South Korean government refrained from publishing a statement condemning the missile launches conducted from the territory of the DPRK the day before, reports
RIA News
message agency "Renhap."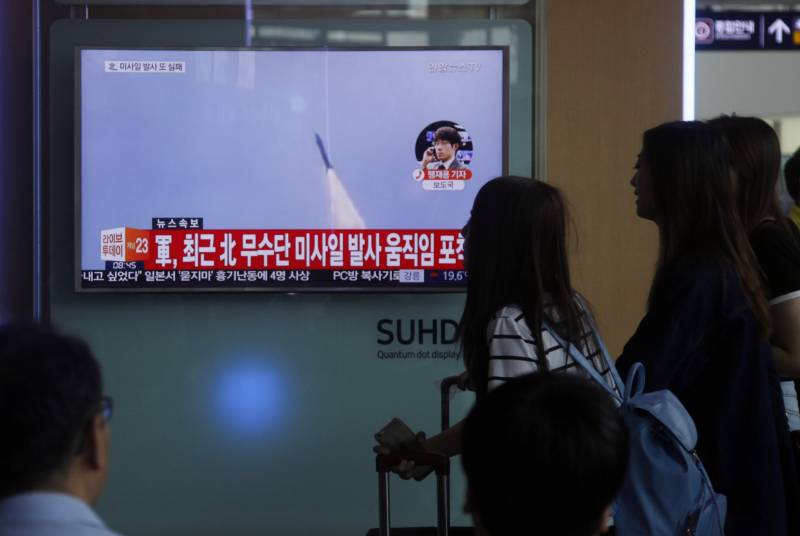 Archive photo
It is obvious that the current situation has nothing to do with strategic provocative actions ... It seems that the DPRK is trying not to aggravate the situation (on the peninsula). Such low-intensity provocations can be interpreted as a signal that the mindset for dialogue can be maintained after joint exercises,
said a representative of the Presidential Administration of Kazakhstan.
Recall, on Saturday morning, the North Korean military conducted test rocket launches from the area of ​​the village Kitteren in Gangwon Province. According to American experts, "three short-range ballistic missiles were launched."
Seoul believes that these were shells, possibly fired from the MLRS of a new type. Tokyo does not exclude both options. In any case, everyone agreed that these launches did not pose a threat to neighboring states.
Later, Pyongyang announced the holding of military competitions - maneuvers of special units of the Korean Army in honor of the celebration of the "Songun Day", which is celebrated on August 25.
Last Monday, South Korea and the United States began the 10-day exercise "Ulchi - Freedom Guardian", which in Pyongyang was perceived as a rehearsal for the invasion of North Korea.