In the United States, they reacted to the slogans constantly arriving from Kiev that Ukraine could and should turn into another nuclear state by creating its own nuclear
weapon
. In an interview with the Ukrainian television channel Pryamoy, the US Special Representative for Ukraine Kurt Volker said that it would be a mistake for Ukraine to create its own nuclear potential.
Recall that until 1994, an impressive arsenal of nuclear weapons remained on Ukrainian territory, but as a result of the agreements (the Budapest Memorandum), Ukraine lost its nuclear weapons.
Kurt Walker:
The refusal (of nuclear weapons) was not a mistake. If Ukraine had not joined countries that had refused to give up nuclear weapons, this would not have been a good solution. I do not think that nuclear weapons would be positive for Ukraine. And I would not like Ukraine to take the path of restoring this (nuclear potential).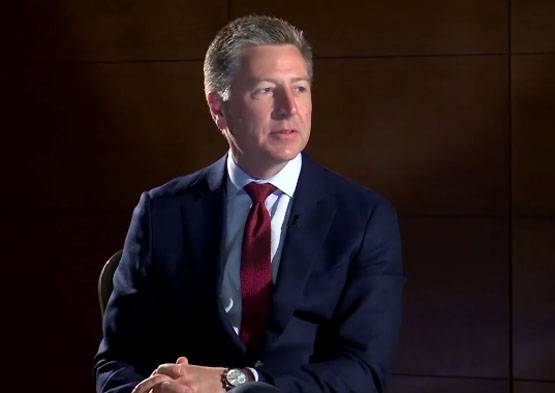 In the same interview, Volker promised that the United States would support Ukraine, and, commenting on the status of the Crimea, said that when signing the Budapest Memorandum, "the United States could not think in 1994 that Russia could do that."
"Can not do" how? - to ask people about their own opinion in the course of a democratic procedure - a referendum - and save them from genocide? Oh yes ... Crimea is not Kosovo ...