The Left faction in the Bundestag of the FRG asked the government of the republic about the costs of the Bundeswehr's foreign missions. In a published government response, it reported that overseas missions cost the German budget almost 1992 a billion euros from 21, the agency reports
dpa
with reference to the Ministry of Defense of Germany.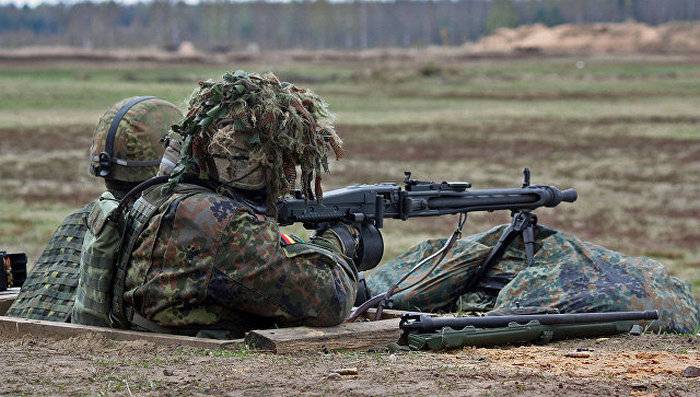 Since 1991, about 52 thousands of German troops have taken part in 410 overseas missions, 108 people have died. Such data, according to dpa, is contained in the response of the German government to the request of the Left Party faction in the Bundestag. Of the 108, the dead 37 soldiers were killed in the attacks and battles
- declared in the Ministry of Defense, transfers
RIA News
.
As stated by the deputy head of the "Left" faction in the Bundestag Sabina Zimermann:
The Bundeswehr foreign missions not only cost a fortune, but many soldiers paid for them with their lives, so the Bundeswehr must be returned to the goal of its foundation, as a defensive army, and leave all foreign missions
In late July, two German soldiers were killed in a helicopter crash in Mali. They participated in the UN peacekeeping mission.