The Moscow-based company Ronix, which specializes in the production of security systems, first showed the stationary sound gun of the Sirin series at the international military-technical forum Army-2017, the website reports.
Voennoe.rf
".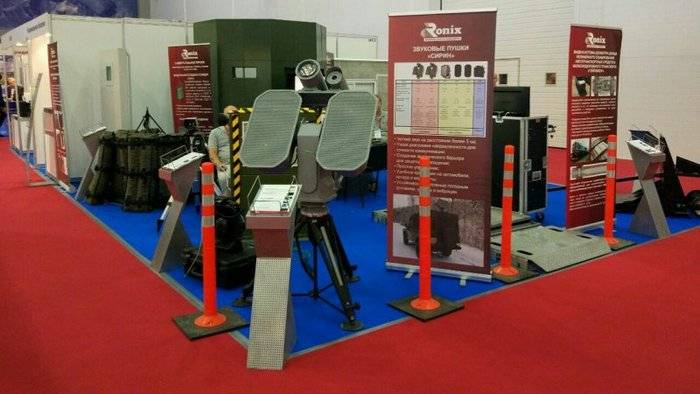 The gun is used to protect the borders, infrastructure facilities, water areas. She can also equip large vessels. Here, the transmission of voice commands over a distance of 5 kilometers, and the creation of a sound obstacle in diameter 560 meters from the object, which is equipped with a gun
- Representatives of the manufacturer explained
In addition to the stationary guns, the Sirin sound guns range includes mobile equipment of smaller dimensions for medium and small vessels, helicopters and cars. The maximum distance of the effect of these devices is about two kilometers, the minimum - 600 meters. The maximum sound pressure sound cannons - 152 to 137 dB. The operating temperature range is from plus 60 to minus 30 degrees.