Another attack by militants of the terrorist group "Boko Haram" (* banned in the Russian Federation) occurred in western Africa. The terrorists carried out an attack on the Cameroonian settlement of Gakara, located near the border with Nigeria. The attack killed 15 people. Eight people were abducted. After that, the militants set fire to a whole block, causing the fire to destroy more than thirty houses of local residents.
From the message channel
"Al-Jazeera"
:
The attack occurred around midnight (local time). The attackers from Boko Haram (*) broke into the village. They pulled people out of their homes, shot them, beat them. Set fire to the house and took hostages.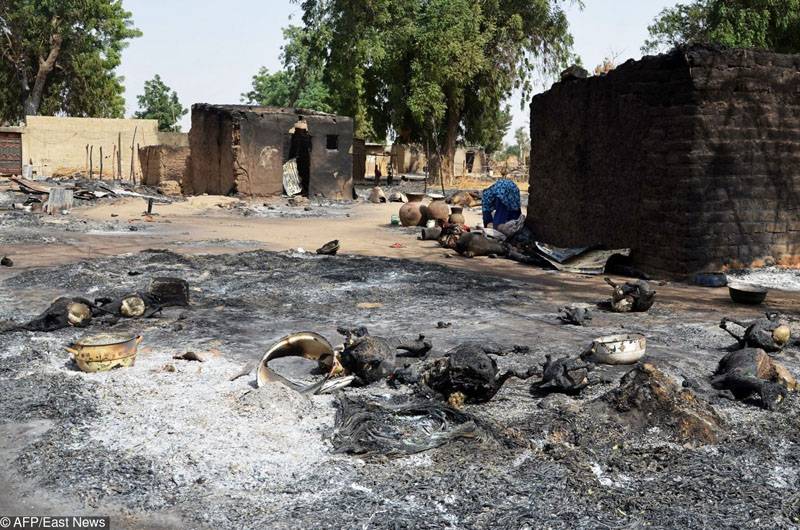 The mayor of Kolofata, in the municipality of which the town of Gakar belongs, said that he did not know the exact number of the dead. At the same time, in Kolofata, additional places were deployed to receive refugees who are trying to escape from terror from the side of Boko Haram (*), which has continued in the middle west of Africa for many years.
The UN condemned the barbaric attack in Cameroon. The question is: what condemnation is this, and is the UN peacekeeping contingent in Africa really ready to protect civilians from terror?