The Romanian and Moldavian press reports that the Bucharest administration decided to transfer 1 million euros to Chisinau to prepare a program of events in honor of the centenary of the so-called "great union". The mayor (head of administration) of the Romanian capital, Dariel Tudoraca, said that the money will be allocated by the end of the year and will go to the municipal council of Chisinau in 2018 year. The funds should go, as Tudorak stated, to the "fraternization of the municipalities of the Republics of Romania and Moldova".
In the Romanian Parliament, Moldova was actively supported by the initiative to finance measures for the actual Romanization of Moldova.
Портал
agerpres.ro
cites the statement of the Romanian deputy Florin Roman, who criticized the lack of involvement of certain political groups in Romania: the process of preparing for the centenary of the "great unification":
In the centenary of the creation of the modern Romanian state, to be unable, like our people, to erect a monument in memory of those who signed with the blood of December 1 on 1918 when creating the state? .. Let's be honest: we talk a lot and do little. At both sides. We do not have an action plan. We have dilettantes who, I don't think, felt like real Romanians, because those who feel that they cannot belong to the most important moment in
stories
Romanians with frank contempt. But I declare that we will fight in parliament with them.
Recall that the conference itself on the preparation of "festive" events about the "great unification of Romania 1918 of the year" was held under the auspices of the unionists from the "Action 2012". During the conference, an action plan was developed for more than a hundred NGOs and public organizations from both Romania and Moldova.
In fact, we are talking about a campaign to draw Moldavia into Romania, which is the ultimate goal of the unionists.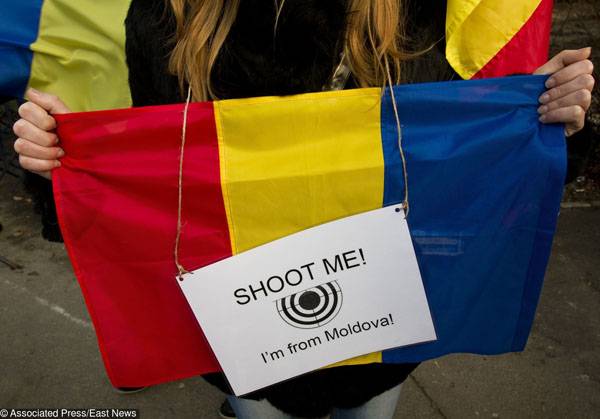 It can be assumed that the funds allocated to the events will be used by the Moldovan radicals for the next speeches with appeals to unite with Romania and to fundamentally solve the Transnistrian issue.