Lithuanian President Dalia Grybauskaite said that Lithuania would "closely follow the West-2017 military exercises." According to Ms. Grybauskaite, this will allow to establish "whether Russia will withdraw all its troops from the Republic of Belarus after the exercises, or will not withdraw."
Information Service
Delphi
quotes a statement by the President of Lithuania during her meeting with German colleague Frank-Walter Steinmeier:
Now Lithuania is invited as an observer to participate on the basis of international agreements during the West-2017 exercises. This creates an opportunity to really see whether the promises made by Russia regarding the withdrawal of Russian troops from Belarus after the exercises will be fulfilled.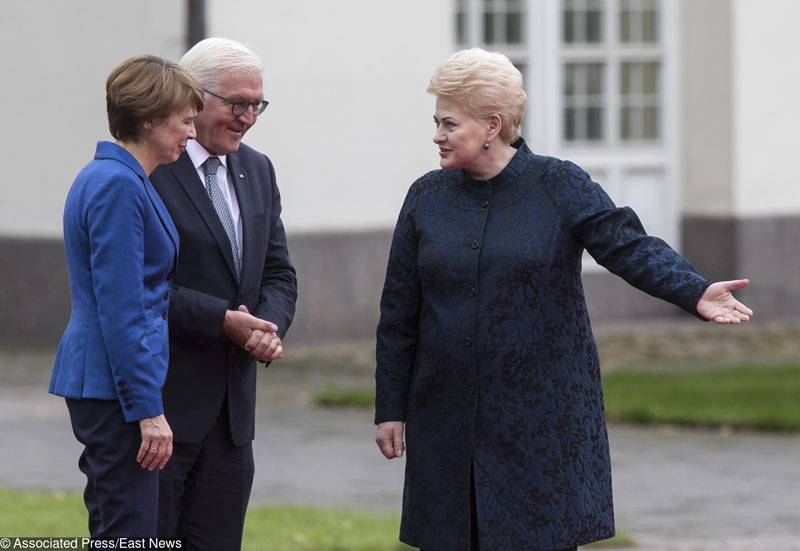 Journalists asked Grybauskaite how she herself thinks whether the Russian troops will withdraw their troops after the exercises from the Republic of Belarus or not? Gribayskayte did not answer this question, saying that she would not give more comments on this issue.
Recall that the representatives of the Lithuanian armed forces that are part of NATO are invited by the Russian and Belarusian side to observe the exercises not only in Belarus, but also in Russia - on the territory of the Leningrad Region. At the same time, I would like to clarify with Grybauskaite, when was the last time Lithuania invited military men from Russia to directly observe the maneuvers on its territory?