The Prosecutor General's Office of the Russian Federation insists that Interpol should again declare William Browder, the head of Hermitage Capital, the international wanted list.
RIA News
message of the press service of the supervisory authority.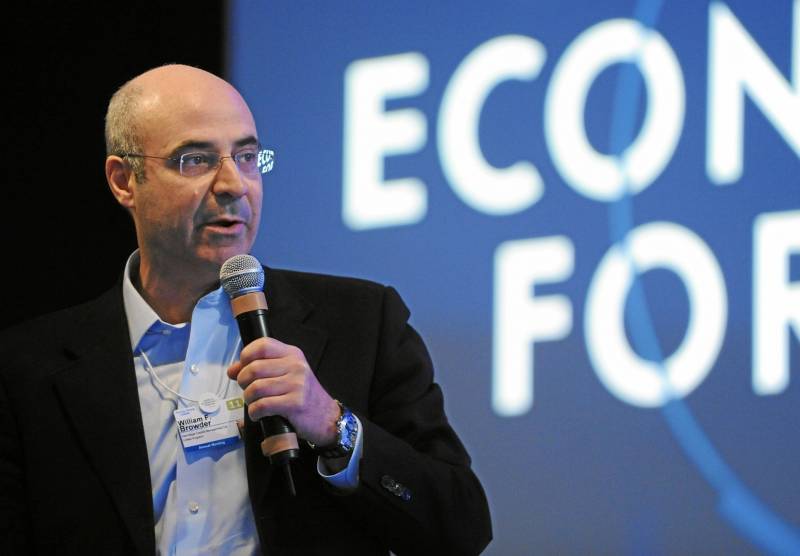 The Prosecutor General's Office recalled that "the Russian Ministry of Internal Affairs in June sent a request to re-declare Browder on the international search via Interpol, which, in turn, refused to search for the head of Hermitage Capital, referring to its previous decision".
Disagreeing with this legal position, the Prosecutor General's Office of Russia sent its objections to Interpol, insisting that Browder be put on the international wanted list,
says release.
In July, it was reported that the Russian tax service filed a claim for compensation of more than 3 billion rubles in a criminal case against the founder of Hermitage Capital.
The agency clarifies that "Russia's previous attempts to request Interpol to extradite Browder were unsuccessful because of public discontent with using the international police network for political purposes." The publication adds that the election in November of last year, Major-General of Police Alexander Prokopchuk, Vice-President of Interpol "can help Moscow advance the case."
William Browder is an international financier and investor, a former employer of the auditor Sergey Magnitsky, whose death in the Moscow SIZO received a wide response. In 1995-2007 Browder was the largest foreign investor in Russia.
In the summer of 2013, a Russian court sentenced Browder in absentia to 9 years in prison. The court found that Magnitsky in the interests of the head of Hermitage Capital Management "in 1997-2002 developed and implemented an illegal tax evasion scheme. In 2014, Russia put Browder on the international wanted list. "