According to RIA
News
, Polish Prime Minister Beat Szydlow demanded that Germany pay reparations for the damage caused during the Second World War.
Poland speaks of justice. Poland is talking about what needs to be done. We are victims of the Second World War. We are victims for whom damage has not been repaired.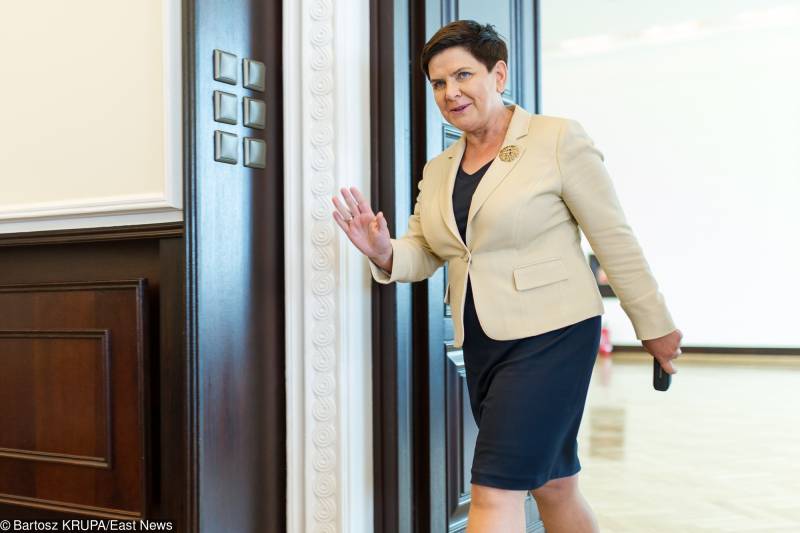 As she believes, reparations should be "a reminder of justice, that Poland belongs."
If we are talking about voices that criticize this position, who have a different opinion, then they should first look at
history
and recall what was on Polish soil during World War II.
First of all, claims to the Federal Republic of Germany were voiced by the Minister of National Defense of Poland, Antony Macierevich.
It is not true that the Polish state abandoned the German war reparations due to it. This is a Soviet colony, called the Polish People's Republic, abandoned part of the reparations related to the puppet state again called the German Democratic Republic.
According to him, the refusal was not legally executed, therefore it is not valid.
Simultaneous reparation requirements
put forward against Russia
. Thus, deputy Stanislav Penta, denoting "all crimes" committed by the USSR against Poland, including damage caused to citizens and the destruction of material and cultural values, believes that the amount of reparations from the Russian Federation is subject to accurate reconciliation, but it is already clear that "Moscow should pay us trillions of zlotys "[1 Polish Zloty = US Dollar 0,276011]. The deputies of the party he represents have prepared a draft law providing for the recovery of reparations in the amount of one trillion zlotys from Russia for "the destruction of Polish property and cultural values ​​by Soviet citizens".
Following the Potsdam Conference 1945, Poland was transferred to Pomerania and Silesia, as well as 2 / 3 in East Prussia, formerly belonging to Germany. At the same time, Poland completely lost territory in Western Ukraine and in Belarus. The reparations that the GDR paid to the Polish People's Republic ceased to be charged on January 1, 1954.