As the Associated Press news agency (AP) reported on Thursday, General John Nicholson, commander of the US and NATO forces in Afghanistan, told reporters in Kabul that the United States intends to remain in Afghanistan until the final victory.
We will not fail in Afghanistan
- he said. -
Both our national security and the national security of Afghanistan and our allies depend on it.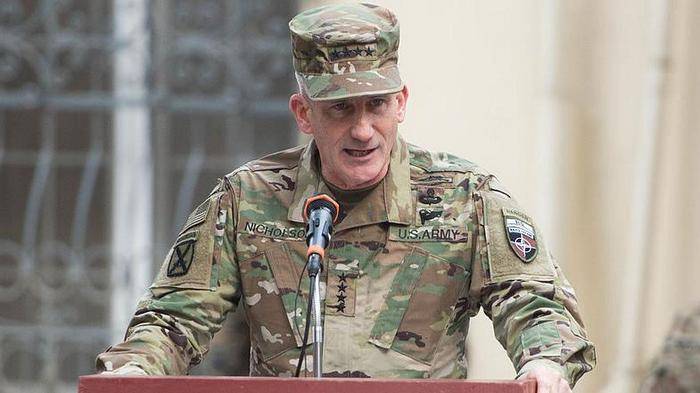 According to him, the Afghan security forces, with the support of the American and NATO forces, will destroy the Islamic State and Al-Qaida militants *, reports
TASS
The American general also appealed to the Taliban militants with a call to stop fighting.
Stop fighting with compatriots, fold
weapon
and integrate into afghan society
- urged the general
A Taliban spokesman rejected the proposal.
We will not lay down arms and the Taliban will continue to fight until the last American soldier leaves Afghanistan.
- A Taliban spokesman said in an interview with AP.
On Monday, US President Donald Trump announced a new US strategy on Afghanistan. As Fox News reported on Tuesday, the head of state decided to send 4 thousand American troops to Afghanistan in addition to the 8,4 thousand already stationed there.
Islamic State * Al-Qaida * Taliban * - Banned in Russia