The Bulgarian TV channel Nova TV reports that President Rumen Radev (a former military pilot and commander of the country's air force) criticized the capabilities of the MiG-29 fighter. Being on a visit to Burgas, Radev said that he was not a supporter of the modernization of Soviet fighters, since they were "seriously inferior to NATO."
Radev:
It is impractical to invest forces and funds in the repair of obsolete equipment.
After such words, Russian military pilots must have at least smiled, who cover the columns of terrorists in Syria on "outdated equipment" - for example, the Su-24 and Su-25 aircraft, which have undergone timely modernization. The pilots of the Strizhi aerobatic team, who on the 17-tonne MiG-29 perform incredible beauty and complexity of the aerobatics, would obviously twist their fingers on their heads.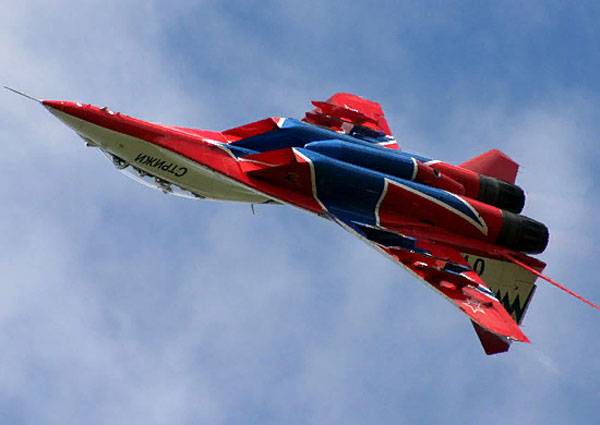 If the Bulgarian authorities brought
Aviation
the fact that for years aircraft maintenance (the same MiG-29s) did not care for many years - they were so eager for NATO - this does not mean at all that the purchase of aircraft manufactured by the countries of the North Atlantic Alliance will fundamentally change anything.
Previously, the government of the country was going to acquire several Swedish Saab JAS-39C / D Gripen, which were already used by foreign air forces. However, it was then decided to abandon the procurement due to lack of financial resources.
By the way, for September Sofia has outlined joint exercises of the Air Forces of Bulgaria and Israel. Portal
Burgas.ru
reports that Bulgaria's 42 units of equipment will participate in the exercises.