Since 2015, Russia has begun to conduct much more military exercises than NATO, which causes the West to "justified alarm," writes the newspaper Frankfurter Allgemeine Zeitung. Article leads
InoTV
.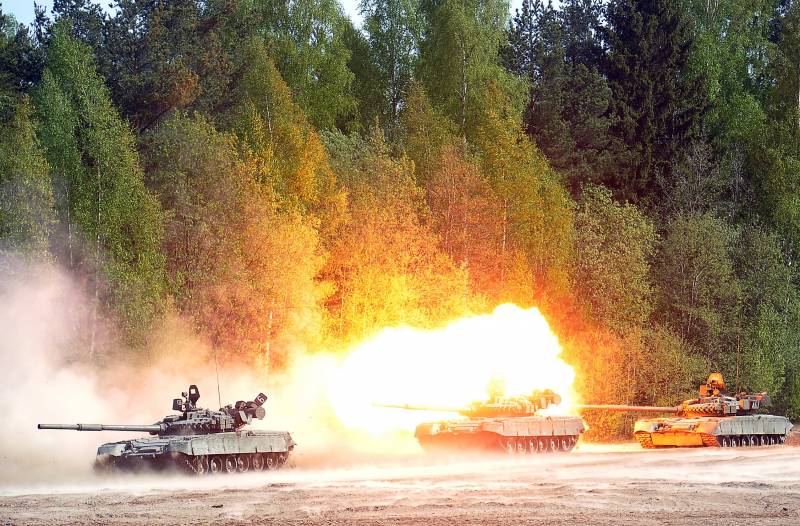 In September, allegedly 100 thousands of soldiers will be deployed in the framework of the Zapad exercises on the eastern border of NATO, although the Russian side is talking only about 13 thousands,
writes the author of the publication Lorenz Hemiker.
These exercises, causing "unkind memories of the Cold War times," will be held near "the most sensitive territory of NATO - the Baltic states." The maneuvers will be held in Belarus and the Kaliningrad region, which are located only 100 km from the Polish-Lithuanian border.
"This Achilles heel will not be able to contain the invasion of the Russian troops possessing tremendous superiority, who are able to surround NATO troops in the Baltic States within a few hours," the article says.
According to the author, participation in the exercises of the 1st Guards
tank
army gives them "additional symbolism."
In the course of the Great Patriotic War, the compound of the same name was in the vanguard of the Red Army in Berlin. "High-ranking military officials insist that there is no cause for concern, but how well is the West prepared for a military conflict with Russia in reality?", Hemiker wonders.
"Apparently, worse than imagined. NATO, with its battalions in Estonia, Latvia, Lithuania and Poland, as well as the national troops of these countries, have no chance even against the Russian invasion. According to experts, Russians need a maximum of 60 hours to occupy Riga and Tallinn, "he writes.
According to the newspaper, from 2015 to 2017, the year NATO conducted 38 exercises with more than 1500 soldiers, "the number of Russian maneuvers was 124". In addition, the Russians conduct hundreds of readiness checks per year.
At the same time, the direction of the Russian exercises is obvious: these are the Western and Southern military districts, which border NATO territory. Other exercises are held on the border with Mongolia, China and North Korea,
Says the article.
For several years now, Russian troops have been preparing for "major military operations, often with the implied possibility of aggravating and using nuclear weapons.
weapons
", Writes a journalist.
If the clash with NATO develops into a nuclear conflict, the Kremlin would not have emerged victorious from it. However, Russia maintains an operational advantage on NATO's eastern border. The fear of surprise attack creates instability and fear of war in the West. This is one of the goals of the Russian military doctrine,
he concludes.