As the
TASS
, Georgia and the United States signed a Memorandum of Understanding on the implementation of the Georgian Defense Readiness Preparedness Program (GDRP), which involves assisting this Caucasian country in the training and education of military personnel of nine battalions of local armed forces over the next three years.
In the next three years, together with our American colleagues, we are planning to staff, equip and conduct training for the military personnel of nine battalions of the Georgian Armed Forces.
- explained the Minister of Defense of Georgia Levan Izoria.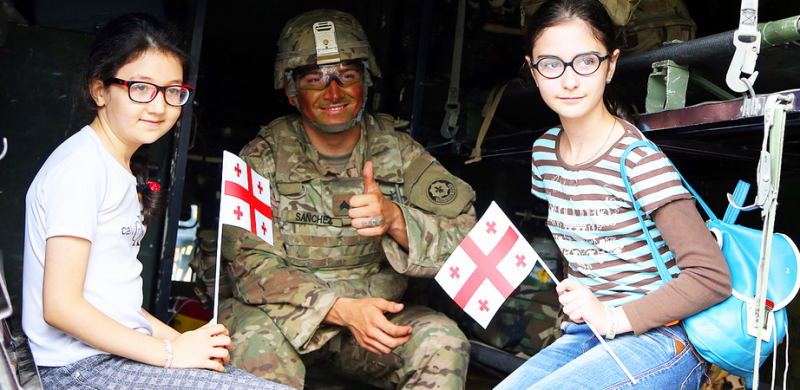 According to him, the Defense Preparedness Program of Georgia "aims to make Georgia a safer country in the future."
Earlier, he reported that the preparation of the relevant infrastructure necessary for the implementation of this program has already begun.
In accordance with the plan adopted in 2016, the Georgian armed forces are currently being reformed. It is assumed that the structure of the land forces of the currently existing five brigades (4 infantry and 1 mechanized) will remain four (which will allow to reach full-strength). It is planned to change their locations. The plan states that the number of Georgian armed forces in 2017 will remain unchanged - 37 thousand troops. Innovation is a return to mandatory appeal for military service.