According to the online publication "
Look
, NBC, citing sources in the US Department of Defense, reports the Pentagon has underestimated the size of its military contingent located in Afghanistan.
According to the publication, the figure in 8,4 thou. Thousands of military men do not take into account the days of temporary service for a period of less than 120, as well as special units, in particular, special forces. Taking them into account, this figure will be 11 - 12 thousand people.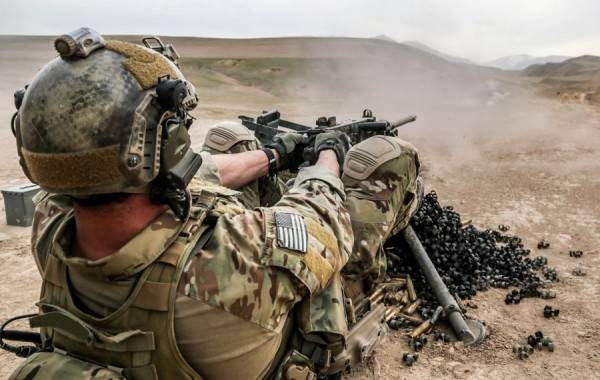 Moreover, the military department constantly conducts rotation of troops in Afghanistan. Only upon the arrival of new servicemen begins the withdrawal of those awaiting replacement.
As a result, according to the publication, at any moment in Afghanistan are deployed from 11 thousand to 12 thousand US military.
The introduction of troops into Afghanistan was justified, according to Washington, by the September 11 attacks. Then, with the approval of the UN Security Council, it was decided to deploy an international security force (ISAF) under the command of NATO. Their goal was the Taliban and Al Qaeda movements * (* terrorist organizations banned in the Russian Federation). In 2014, the combat contingent of NATO countries was withdrawn from Afghanistan, and from 1 in January of 2015, the non-combat mission "Strong Support" replaced the military operation. In different years, the number of US troops was different. Thus, under the rule of Barack Obama, it exceeded 100 thousand. Subsequently, the number of troops was reduced to 8,4 thousand. (according to official data). Allegedly, they are currently conducting special operations against the Taliban and ISIL *, training and advising local security forces. According to official statistics, as of 21 in August of this year, the total losses of the USA in Afghanistan were more than 2264 soldiers and civilians killed and over 20 thousand wounded.