Pentagon chief James Mattis discussed at meetings with Turkish President Recep Erdogan and Defense Minister Nurettin Janikli Syria, Iraq and the "pernicious influence of Iran" in the Middle East region, reports
RIA News
.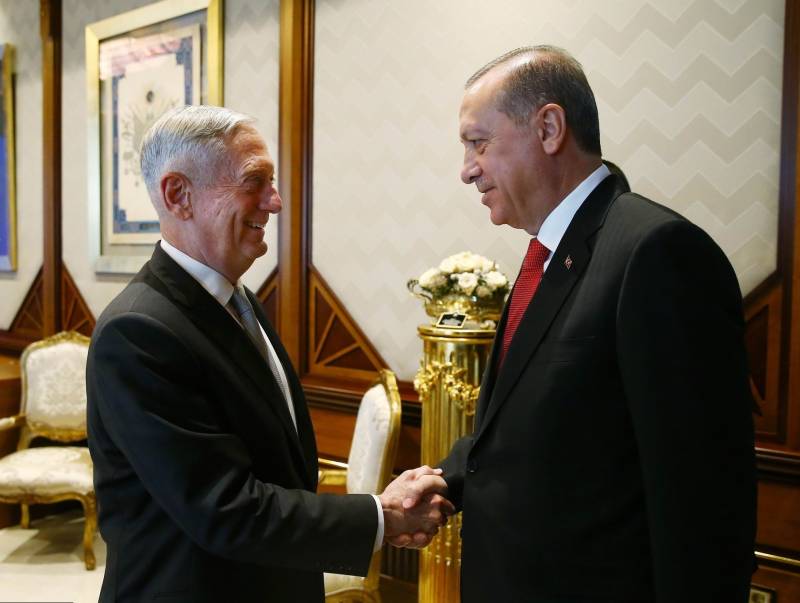 This was the first meeting between Minister Janikli and Minister Mattis. They discussed the need for further open and honest dialogue, the importance of the territorial integrity of Syria and Iraq, as well as concerns about the detrimental influence of Iran in the region,
says the Pentagon release.
Later, the US Secretary of Defense met with Erdogan and discussed "regional stability and strategy," the department said.
Mattis also "discussed Turkey's legitimate security concerns." What exactly is this "legitimate concern" in the Pentagon did not specify.
It is noted that before Turkey, the American Minister visited Iraq, then he will go on a visit to Ukraine.