The servicemen of the motor-rifle formation of the Supreme Military District (Eastern Military District) started loading armored vehicles for shipment to the territory of Mongolia. The equipment should proceed from Kyakhta (Republic of Buryatia) to the Gobi Desert, where the next Russian-Mongolian military exercises Selenga-2017 will be held. Reports about it
press office
BBO.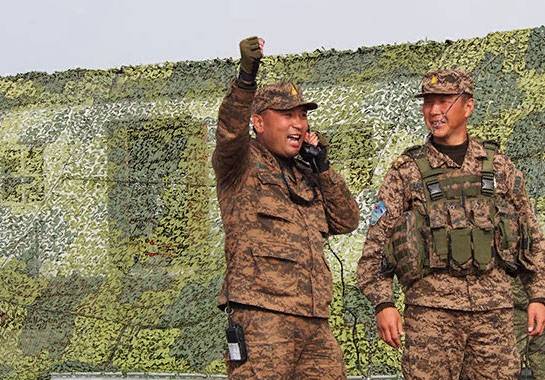 The press service of the Eastern Military District reports that 2 trains have already been prepared, which will transport about a hundred units of military equipment and up to half a thousand Russian servicemen to Mongolian territory.
Joint military exercises will open on August 28 in a specially equipped field camp in Gobi. In the course of the direct maneuvers, joint actions to search for and destroy illegal armed groups will be worked out, and facts of illegal border crossing will be revealed.
As part of the exercises, live firing will be carried out using Grad MLRS, mortars of various calibers, Shilka ZSU, and
tanks
and armored personnel carrier.
From the Russian Federation, a reconnaissance company of one of the military unit of the Eastern Military District was also involved in the maneuvers.