The new permanent representative of Russia to the UN Security Council, Vasily Nebenzya, commented on the statements of individual Moldovan politicians about a letter to the UN Secretary General asking for assistance in the withdrawal of Russian peacekeepers from the Dniester banks. We are talking about the letter of the Moldavian permanent representative to the UN Viktor Moraru, who said that at the 72 session of the UN General Assembly it was necessary to raise the issue of the withdrawal of Russian peacekeepers from Moldova.
RIA News
leads statements Vasily Nebenzi:
This is not a very friendly and rather unexpected decision. We were not contacted about this, we were not warned, we just saw a widespread letter. This will not contribute to the peace process that was long ago established in the 5 + 2 format. Of course, we will openly say this to our Moldovan colleagues.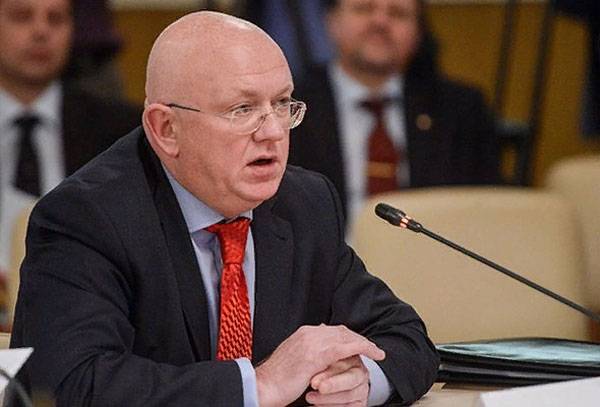 It should be noted that the statements of Moraru appeared almost simultaneously with the statements of the President of Ukraine. Poroshenko said that at the 72 session of the UNGA, he would raise the question of the need to enter the "international peacekeeping contingent" in the Donbass. At the same time, Poroshenko still did not answer the question of journalists and did not give an example of where the "international peacekeeping contingents" really contributed to the world: in Kosovo, in Mali, in Afghanistan? ..
It turns out that they are trying to expel peacekeepers from Moldova and invite them to Ukraine. Here only those and others pay close attention to the belonging of the peacekeeping contingent to this or that state, for some reason believing that only Russia should not pay any attention to this.