As the
RIA News
In addition to US Secretary of Defense James Mattis, the heads of military departments of a number of countries will visit Kiev on the occasion of the military parade timed to the 26 anniversary of the proclamation of Ukraine's independence.
The celebrations will be attended by the Ministers of Defense of Lithuania, Latvia, Poland, Montenegro, Estonia, Georgia, Moldova, as well as the Deputy Minister of Defense of Great Britain.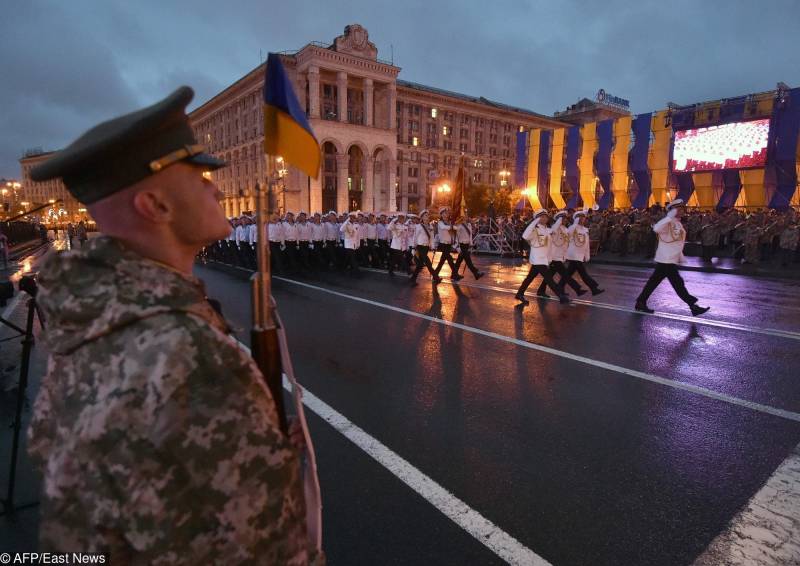 Participation of soldiers from NATO member countries in this event is planned. Among them, the military calculations of the United States, Britain, Canada, Lithuania, Poland, as well as the military from Moldova and Georgia, whose authorities expect to join the organization. Latvia, Romania and Estonia will demonstrate their presence in landmark groups. In total, a foreign soldier will take part in the parade.
The Ukrainian Armed Forces are counting on activating thousands of soldiers in the 4,5 parade. Musical accompaniment will be provided by approximately 500 representatives of the consolidated orchestra. An exhibition will be held in the center of Kiev in which the public is expected to show 70 samples of military equipment. At the end of the parade it is planned to transfer equipment to parts of the Ukrainian army.