According to information
RIA News
, the country's military department reported that on the third day of the international military-technical forum Army-2017 in the sky over the Patriot fleet, the Turkish Stars air group will perform.
The leading Russian groups will take part in the airshow in Kubinka near Moscow, and the Turkish stars will perform at the Alabino training ground.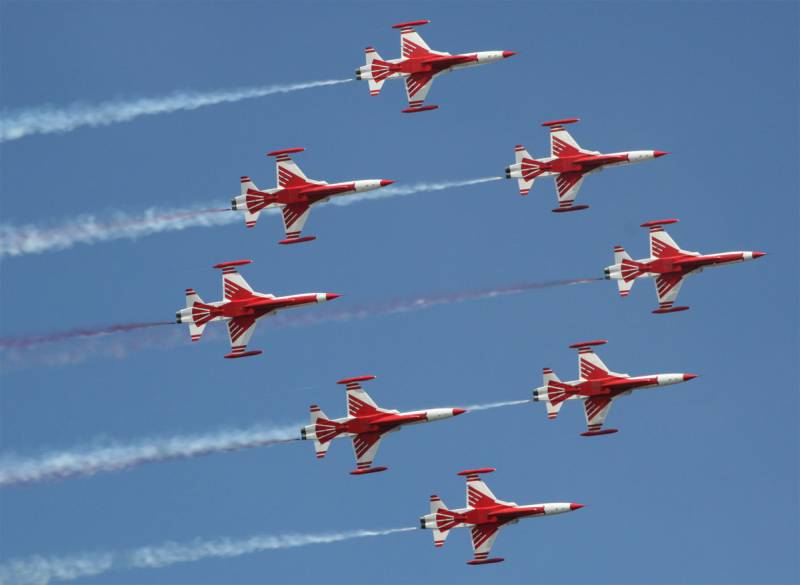 In this case, the participation of Russian aerobatic teams, as well as a single pilotage of the latest aircraft and helicopters will be held above the Kubinka airfield.
The Turkish aerobatic team, created in 1992, performs on 8 fighter aircraft
F-5 Freedom Fighter
. The squadron is commanded by Major Esra Ozatay, the first Turkish pilot to occupy such a position.