During the opening of the exhibition of military equipment on Khreshchatyk in Kiev, the President of Ukraine, as usual, was not shy and did not spare his emotions. According to Poroshenko, the latest Ukrainian
Tanks
"Hold" "is about to begin to enter the army." This was reported by the information service
UNIAN
which quotes the president of Ukraine:
The mass production of the newest tanks "Oplot" has already been mastered, I heard that they were produced here, but they were fully exported. The Ukrainian army did not have the money to buy modern tanks and equip the Armed Forces with these tanks. We made changes to the state budget, and the first Oplot tanks manufactured by the Kharkov plant will go to the Ukrainian armed forces this year. This is our response to the wishes of Ukrainian tankers.
Poroshenko posted on Facebook and his own comment about the exhibition opened in Kiev:
Most of the samples of weapons and military equipment, which is now presented at the exhibition in the center of Kiev, next week will go to military units that are on the line of contact. And strong "iron" in our army is what our soldiers are made of. This is 42 Hero of Ukraine. This is more than three hundred thousand women and men who became participants in the fighting. These are those who gave their lives for Ukraine, and those who risk it every day.
Weapon
which is presented today at the exhibition - in safe hands. Glory to the Ukrainian soldiers and glory to the employees of the defense enterprises! Glory to those who forge weapons and those who skillfully own it!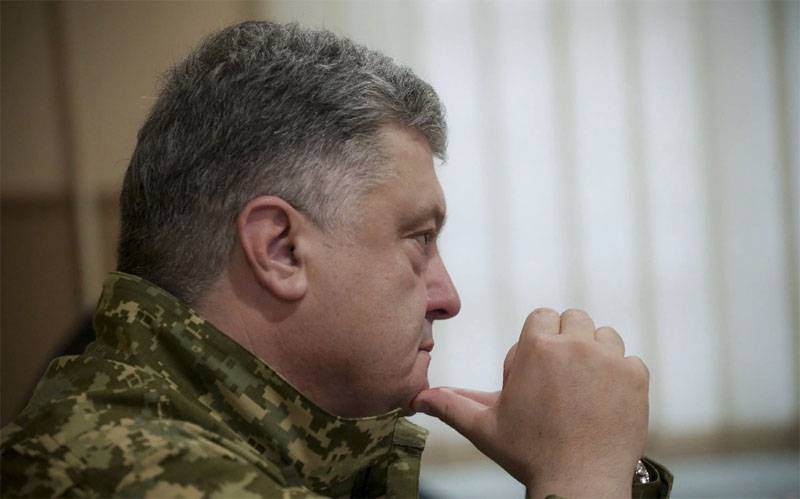 Meanwhile, the SBU publishes reports of allegedly preparing an attempt on Poroshenko at the time when he visited the Kharkiv region. From the portal message
"Ukrinform"
:
Yesterday, 22 August, around 12: 00 received a call to the UBS phone from an anonymous user. The call was not from a landline phone, but using IP telephony. A female mechanical voice announced a planned assassination attempt on Poroshenko during a visit to the Kharkiv region.
Judging by the fact that Poroshenko is performing in Kiev today, the "mechanical female voice" miscalculated ...