PA "Northern Machine-Building Enterprise" provides technical assistance to the Indian Navy in servicing part of the equipment of the aircraft carrier Vikramaditya, reports
Interfax-AVN
the message of the head of the enterprise Mikhail Budnichenko.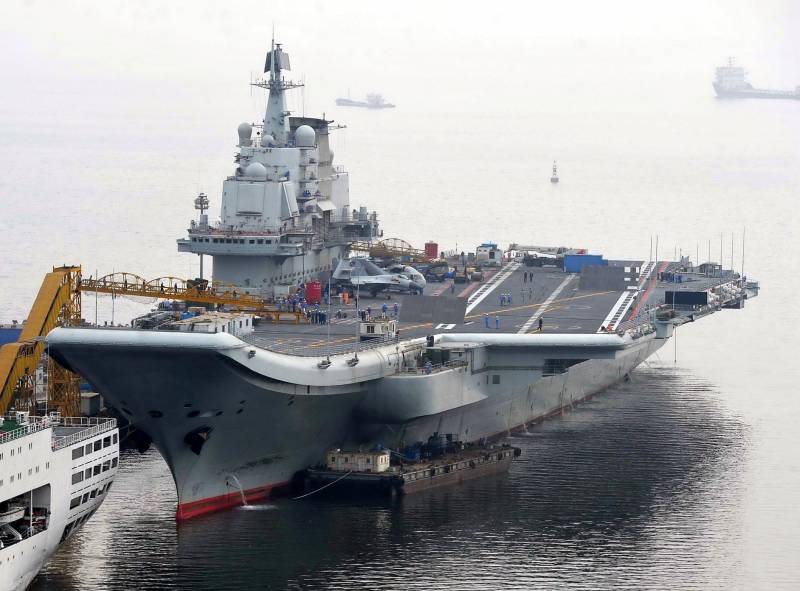 A contract was signed with the Indian side for the logistics of the aircraft carrier, according to which Sevmash, at the request of a foreign customer, delivers spare parts to the ship. A large amount of work in one more area of ​​cooperation with our Indian colleagues: a contract was concluded for the creation of an on-shore infrastructure for the repair of aircraft carrier equipment in the Karvar and Mumbai bases,
told Budnichenko.
He recalled that "in 2015, the execution of the basic warranty obligations for aircraft carrier equipment was completed and the post-warranty support of the ship began."
Our specialists took part in the additional equipment of the Indian shipyards. In addition, we offered the Indian side a new project - the introduction of an automated system for monitoring the technical condition of the ship. He is currently under discussion and consideration,
said the general director.
According to him, "this year in India, a number of intergovernmental meetings were held, where the issue of post-warranty maintenance of the ship was discussed, and the protocol stated that the aircraft carrier is the benchmark in this direction of military-technical cooperation."
Budnichenko also said that the command of the Indian Navy notes the correct operation of the systems and mechanisms of the ship, allowing the crew to perform assigned tasks.
Aircraft carrier and deck
aviation
are operated very intensively, while a group of Russian specialists permanently located in India, in close cooperation with the crew and representatives of the Western command
fleet
promptly eliminate comments, conduct ship maintenance at a high professional level,
concluded the head of the enterprise.