"Production Association" Start "named M.V. Protsenko "(part of the Rosatom State Corporation) is mastering the serial production of 57-millimeter shells for the anti-aircraft artillery complex. Reports about it
RIA News
, referring to the materials of the company, presented at the exhibition "Army-2017".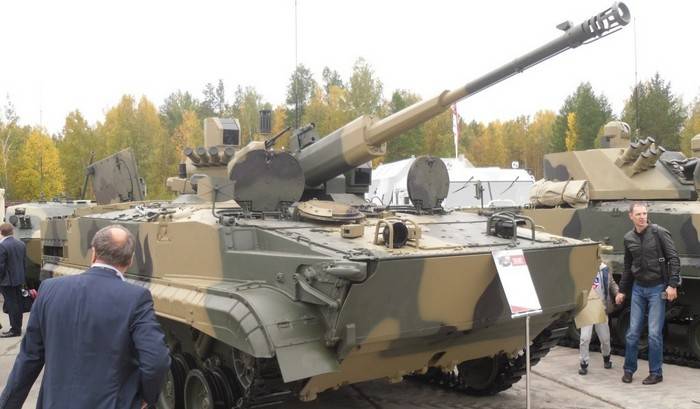 According to the agency, among the new types of products mentioned "57-millimeter ammunition (including remote contact fuse) from the anti-aircraft artillery complex." The purpose of the complex is "round-the-clock detection and destruction of lightly armored targets, manpower, unmanned aerial vehicles, high-precision elements
weapons
helicopters.
The development of an anti-aircraft artillery complex in the caliber 57 of millimeters was first officially announced by the military in December 2015. The estimated system cipher is ZAK-57, the development project is Derivation-Air Defense.
A little earlier, in September of the 2015, the Burevestnik Nizhny Novgorod Central Research Institute presented the results of the OCR "Derivation", which creates an interspecific artillery armament complex based on the same 57-millimeter cannon. It was supposed to use this weapon for armored vehicles (in the tasks of fighting well-protected armored vehicles), as well as for anti-aircraft systems of the near frontier (to replace the outdated Shilka and Tunguska systems).