The US Treasury introduced sanctions against a number of companies and citizens of China and Russia, who are accused of having contributed to the development of the North Korean nuclear program, the Financial Times reported. Article leads
InoTV
.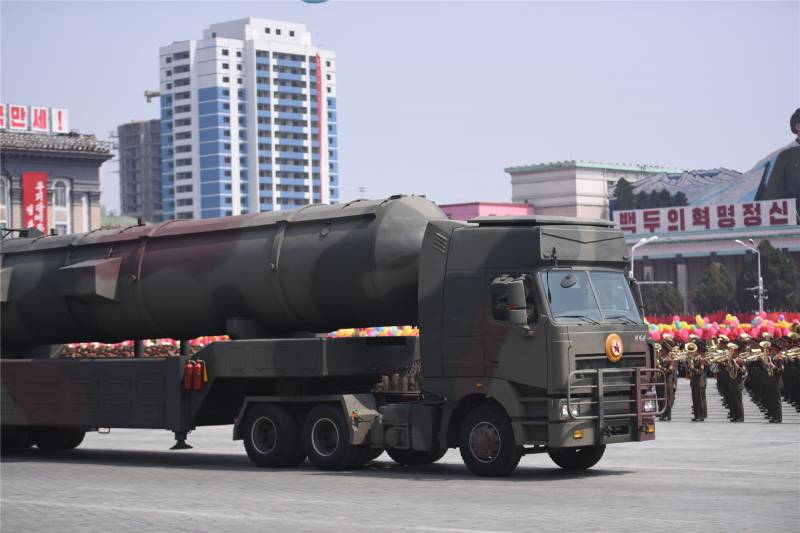 According to the information, six people and ten companies were on the black list, including the company Gefest (Russia), which allegedly provided Pyongyang with the materials needed in the military industry.
It is unacceptable that individuals or companies in China, Russia and elsewhere allow North Korea to earn the income that is used to develop
weapons
mass destruction and destabilization of the region,
quoted by the newspaper of US Treasury Secretary Stephen Mnuchin.
According to him, the White House "will continue to punish companies helping the DPRK to avoid sanctions, depriving them of access to the American financial system."
The newspaper recalled that "just a few weeks ago, the UN Security Council introduced new, tougher sanctions against Pyongyang in response to the test of two intercontinental ballistic missiles, and these measures were supported by Moscow and Beijing."
Former White House adviser Dennis Wilder believes that this step is a signal to Russia and China that their support for the sanctions regime against the DPRK "is useful, but not sufficient."
Trump feels that the chance of stopping North Korea from getting an ICBM capable of striking America is getting smaller,
said the expert.
Beijing and Moscow said they oppose unilateral US sanctions adopted outside the framework of the UN Security Council.
We strongly urge the United States to immediately correct its mistake so as not to prejudice bilateral cooperation on topical issues,
said the representative of the Chinese Embassy in Washington.