In Moscow, they believe that the US statements on the use of chemical weapons by the SAR government are written with a view to a possible increase in interference in the internal affairs of the republic, reports
RIA News
Comment of the Russian Foreign Ministry.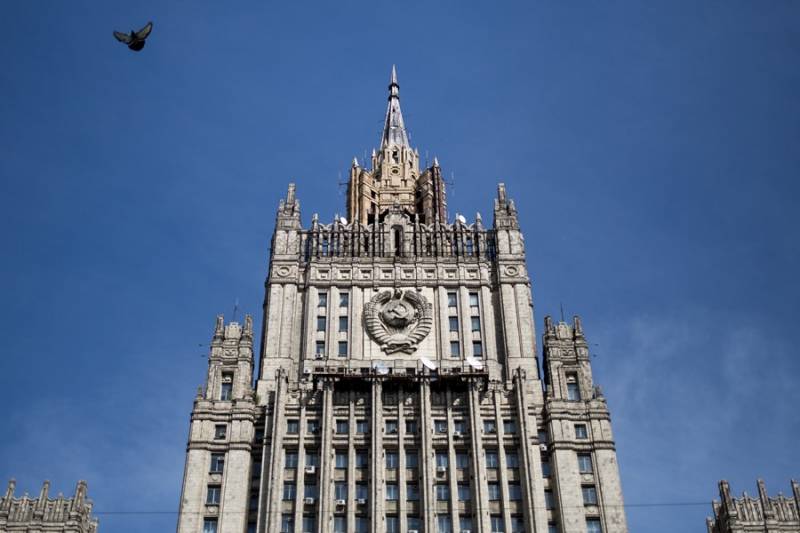 The ministry reminded that 21 on August 2013 of the year in the suburb of Damascus Eastern Guta had been applied the poison substance sarin.
As a result of this inhuman action, according to various estimates, about 1400 people suffered. A specially created UN mission led by the Swedish professor O. Sölström did not identify those responsible for this crime. At the same time, she, in fact, confirmed the conclusions of Russian experts about the provocative nature of the use of sarin by handicraft production by extremist groups,
the commentary says.
In this regard, the Foreign Ministry expressed outrage that "the White House, the State Department and the US Plenipotentiary to the UN four years later, in one voice, accused the government of Bashar al-Assad of the terrorist attack in Eastern Gut."
In addition, "it is also a matter of concern that the United States actually, on behalf of the international community, categorically accused official Damascus of using April 4 chemical weapons in the Syrian Khan-Sheikhun," the department said.
Thus, the Syrian government is guilty of concealing part of its military chemical potential, which would mean its direct violation of the Convention on the Prohibition of Chemical
weapons
. Moreover, it is responsible for the use of toxic substances against the civilian population of Syria,
the document says.
According to the Foreign Ministry, "this causes a categorical rejection," because the OPCW confirmed that "Syria's chemical arsenal was completely destroyed under international control."
We do not exclude that such unsightly official comments are written with an eye to a possible future increase in interference in intra-Syrian affairs,
concluded in the Russian department.