According to the blog
bmpd
, in the exposition of the International Military-Technical Forum "Army - 2017", Plant No. 9 JSC (Yekaterinburg; the former special manufacture of Uralmash) presented the 152-mm 2-89 X-gun model.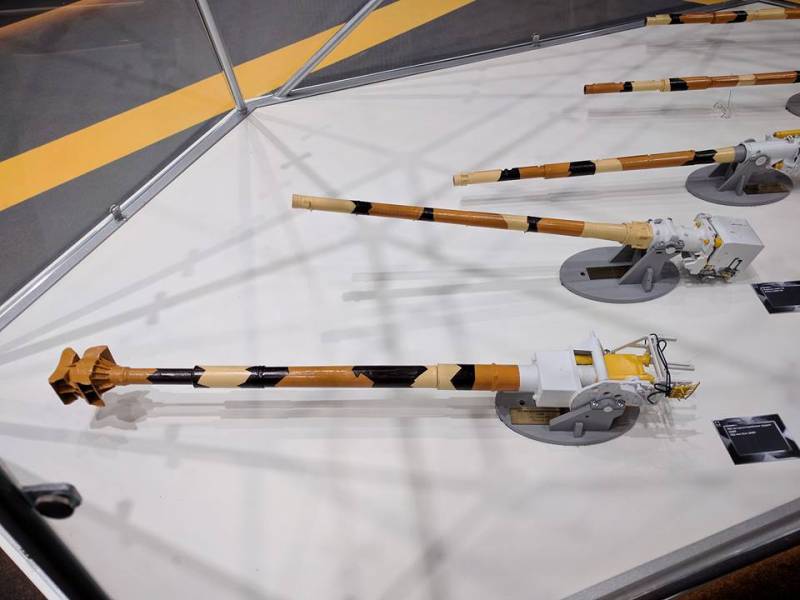 Judging by a number of assessments, this gun was designed for a promising self-propelled artillery 2C36 in OCD. "
Sauralets-D
", which was developed in the interests of the Russian Airborne Forces. The leading role in these works was played by the Central Research Institute of Precision Machine Building JSC (TsNIITOCHMASH JSC). Last year it was indicated that work on this technique was suspended in favor of OCD
Lotus
"to create a self-propelled artillery gun in caliber 120 mm.