Candidate for Federal Chancellors of the Federal Republic of Germany Martin Schulz, who not so long ago criticized the growing pressure on Germany from the United States, spoke out with a new criticism of the American military "machine". A candidate from the Social Democrats, speaking at one of the election campaigns in the city of Trier, said that if he became the chancellor of Germany, he would get the American nuclear power out of the Pentagon.
weapons
from German territory.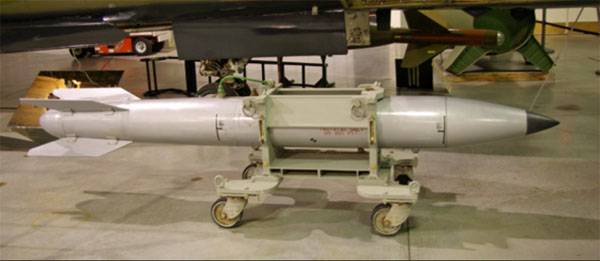 Recall that in Germany there are several dozen aerial bombs with nuclear filling related to tactical nuclear weapons. This is a modification of the B61 aerial bombs. The United States, by the way, plans to replenish its tactical nuclear arsenal at a military base near the city of Büchel (Germany), which in itself violates Germany's international obligations to remain a country free from the presence of nuclear weapons. However, it is well known how the USA relates to international law, if in some points this right does not meet American interests.
The statements by Martin Schulz about the requirements for the United States to export nuclear weapons from Germany were to those millions of Germans who do not see the United States as a real defender of German interests. Especially against the background of attempts to exert economic and energy pressure on Germany from Washington. However, something suggests that either Schultz will be defeated in the elections, or (if he does not tolerate) his view on the United States will quickly change after the elections to the Bundestag ...