As the
RIA News
From August 23, the United States suspends the procedure for issuing its non-immigrant visas throughout Russia. It is assumed that this restriction will last until September 1, but the procedure will be resumed only at the US Embassy in Moscow.
As the American side explains, this measure is of a forced nature and is caused by a reduction in the number of employees of the diplomatic mission in the Russian Federation (for 755 people - to 455 employees, as prescribed by Moscow). In this regard, it is explained that the new rules will be tied to the restrictions imposed by the Kremlin.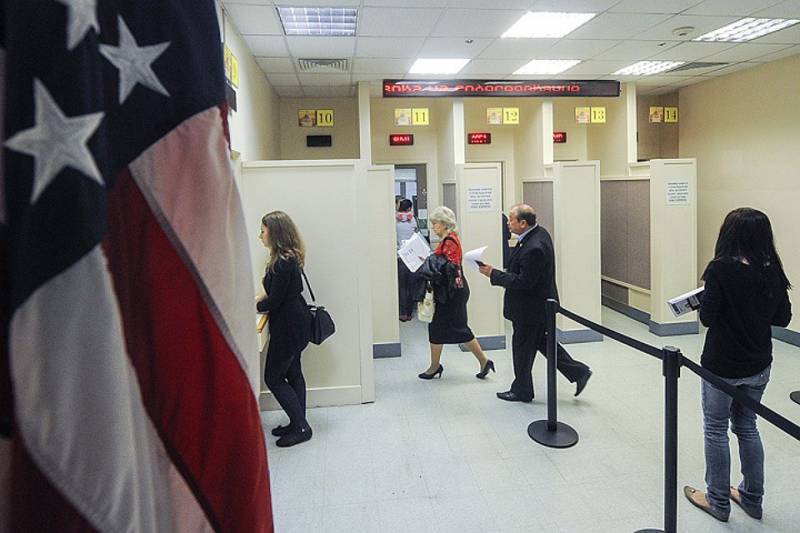 The Foreign Ministry on this occasion has not yet decided on retaliatory steps, but promised that it would not "disrupt the evil on American citizens".
If someone hoped that in this case a bad example would be contagious, then he miscalculated. The American authors of these decisions launched another attempt to cause dissatisfaction of Russian citizens with the actions of the Russian authorities.
- Sergey Lavrov declared.
The website of the US Embassy explains the possible actions of Russian citizens in connection with the restrictions imposed. Those who have already applied for a visa prior to this decision and were expecting an interview at the embassy should contact the representatives of the diplomatic mission to reassign it to a later date. The same applies to applicants at consulates in St. Petersburg, Yekaterinburg and Vladivostok. Phones are listed on the embassy website. The change in the number of staff in the US embassy will also affect the schedule for a number of immigration visas. For details of all those interested in the fate of their application are asked to contact the embassy directly.
In total, in 2016, the United States issued 190 026 non-immigration visas of all categories to Russian citizens. 70-80% of this stream - Russian businessmen, travelers and students who decided to study in the United States. The proportion of Russians who decided to visit the United States as tourists does not exceed 25-30%.