Director of the Information Consulting Center of the Kiev State Administration (KGA), Dmitry Korneychuk, who is referred to by the media, reports that there has been a split between Arsen Avakov and his advisor Anton Gerashchenko. Korneychuk referenced by the Ukrainian portal
"People's Correspondent"
, and also site
"Russian Spring"
report scandal.
From Korneychuk's statement:
In the morning there was a terrible scandal between the head of the Ministry of Internal Affairs and his adviser Anton Gerashchenko. Avakov found out that Gerashchenko and his associate-political strategist stole 90% of the money allocated to the Peacemaker website, the Institute of the Future, as well as all public relations campaigns paid by Avakov from 2014. Gerashchenko managed to sell his chef even 10 times more expensive posting him and his own blogs on the "Ukrainian Truth".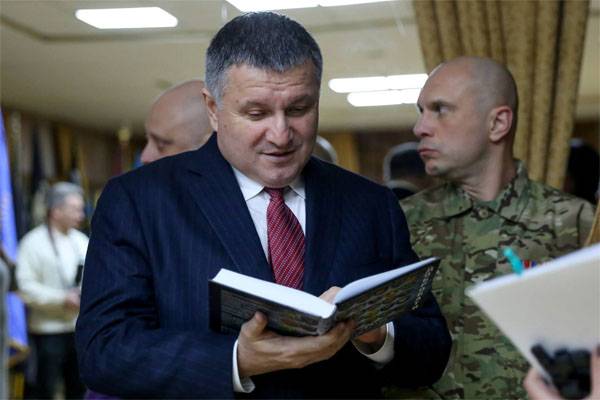 Considering the fact that the Avakov political group in Ukraine is positioning itself as a possible financial and power counterweight to the forces acting on Poroshenko's side (including the head of the KGA V. Klitschko), the flow of information about the scandal between Avakov and Gerashchenko into the network it Poroshenko to eliminate competitors. There is not much time before the elections, as it may seem (elections in 2019), and behind Avakov there is power support in the form of funded natbats. And Poroshenko is extremely not want his carcass raised on bayonets. But to sow the seed of discord in the camp of "Avakovtsy" is a suitable move for the current president of Ukraine. And the actions of Gerashchenko can be used precisely for the final split between the Minister of the Interior and his closest circle.