German Ex-Chancellor Gerhard Schroeder received an offer from Russia to become a member of the Board of Directors of Rosneft. Schroeder's prior consent has obviously been obtained. The German press responded to this critically, calling the ex-chancellor "insensitive" to the situation, and suggested that he was seduced by a large salary in Rosneft. All these are empty common words, they are said when they do not want to speak on the merits.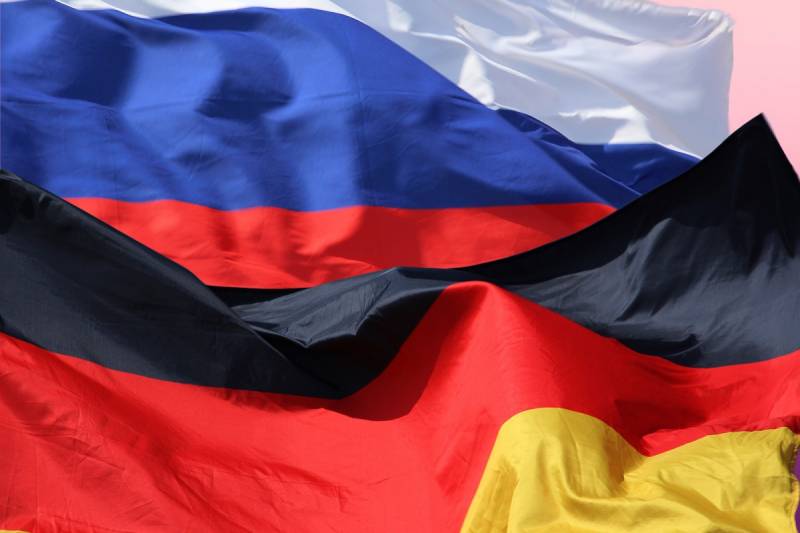 The point here is definitely not in money, but in politics: the ex-chancellor is never a former politician. Schröder is undoubtedly one of the gray political cardinals, the level of the late Yevgeny Primakov and Henry Kissinger, who unexpectedly emerge at interesting moments, and again go to some depths.
In political circles, the opinion is expressed that today Germany is a country with limited sovereignty, is almost an American colony. This is not true.
Germany, of course, under the tight cap of the CIA-NSA, there is a large pro-American column in the country, but there is a pro-German one, it is larger, and it is represented by Merkel and Schroeder. Under the American press, the German elites, of course, find it difficult to pursue their own policies, but there are proven old ways of working, for example, the personal connections of politicians with the name. Schröder's Russian appointment says that Berlin and Moscow are stepping up their relationship, and doesn't hide it. Although Merkel also withdraws: "What Schroeder does is not normal." So Merkel is suspended from the attacks on Schroeder by the pro-American Bild.
It seems that Gerhard Schroeder is, first of all, a direct channel of communication between Berlin and Moscow, personally with Putin, now he can always go to the meeting of the Rosneft Board of Directors, and have a cup of tea with Vladimir Vladimirovich somewhere on the sidelines. Both the CIA and the NSA are powerless on the sidelines of Rosneft ... Yes, Schröder himself as an authorized contact person between Berlin and Moscow, such times.
This was recently said casually by the German Foreign Minister Zigmar Gabriel: "Russia is slowly turning to Europe." And Europe? It is difficult to speak for the whole of Europe, but Germany is also slowly turning to Russia.
The Siemens scandal with gas turbines, which Russia supplied to the Crimea, had just died down, spitting on the sanctions, showing its true attitude to them, when Russia is really something important. It is clear that to conceal such an awl in the Crimea will be impossible. And yet Russia turns to Europe, according to Sigmar Gabriel. Or Germany to Russia? By the way, Sigmar Gabriel already got for it from the same "Bild", the American column reacts to changes in the policy of Berlin.
Chancellor Merkel periodically flies to Vladimir Putin, and it's like personal visits. And more urgent, rather unexpected. The latter was in Sochi, before the Hamburg G-20 summit. And what did we see in Hamburg? The Western press wrote that he became the platform for the meeting of Trump and Putin, where Merkel acted as a hospitable hostess.
Germany firmly says no to America when something really matters to her. In the early spring of 2014, after the Munich Security Conference, which neither Putin, nor Medvedev, Merkel came to, seized Ollad's armpit, at night she immediately flew to Moscow to meet with Putin. Senator McCain then broke down: "That's why Merkel flew to Putin?" Did not agree with McCain. As a result, the war in Ukraine, set on fire by McCain and the company, ended with the Minsk Truce, which continues to this day.
Even today, hawks in the United States have not abandoned their attempts to organize a war in Ukraine, and Germany, represented by Chancellor Merkel, is still the main brake here. Note that Germany and France, in comparison with England and Young Europeans, do not show military activity in Ukraine, neither advisers, nor instructors, nor non-lethal supplies. And always against supplies
weapons
Bandera regime. Hiding behind the guarantors of the Minsk process, of course.
Germany takes a firm position on the "Nord Stream - 2", which, apparently, will be built, no matter what sanctions America may threaten: this gas pipeline is important for Germany. Gerhard Schroeder's demonstrative agreement on Rosneft's proposal seems to indicate this.
As we see, the United States has reason to distrust Germany, and they have been playing against Berlin for a long time. America dealt the first serious blow to German and European interests in Greece: American banks provoked its financial crisis, as it became known after the fact. Then suddenly Brexit happened, which led to the departure of England from the European Union. In fact, these are all strikes primarily on the interests of Germany. Obama showered tears at Brexit, Trump greeted him. But the Nobel laureate in economics Stiglitz predicted him a long time ago, by the way, today he is in Trump's advisors.
The intensification of relations between Berlin and Moscow is, of course, connected with the latest events in America. In Washington, the mess with President Trump, throughout the country, are clear signs of distemper, monuments are falling, and foundations that seemed unshakable yesterday.
This means that a window of opportunity opens up for other players on the world stage. Germany seems to have been waiting for the weakening of America, and is preparing to declare itself in a new capacity. This is what she really needs in order to restore order in Europe, to call for the discipline of young Europeans who have chosen the wrong orientation.
September 24 in Germany elections, in which Angela Merkel will once again become the German Chancellor. This is a foregone conclusion, for Merkel is a protege of enviably consolidated German elites, executive and obedient, and there is no need to change it, and there is no one for it. Therefore, Merkel shows enviable flexibility, and if he says something important, he will cut it off, because this is a coordinated position with whom it is necessary. For example, the sensational statement that Europe needs to rely on its own forces is not just Merkel's statement. It is noteworthy that she is a long time chancellor, like President Putin.
The Israeli press wrote in 2014 that Merkel gave Crimea to Putin, having played him in Ukraine, maybe ... Then Putin's turn to play along with Merkel, for example, in Poland.