The Russian fleet can deliver rocket attacks not only for the most part of Northern and Western Europe, but also anywhere in the world, a recent test of the Caliber missile confirms this, writes The National Interest.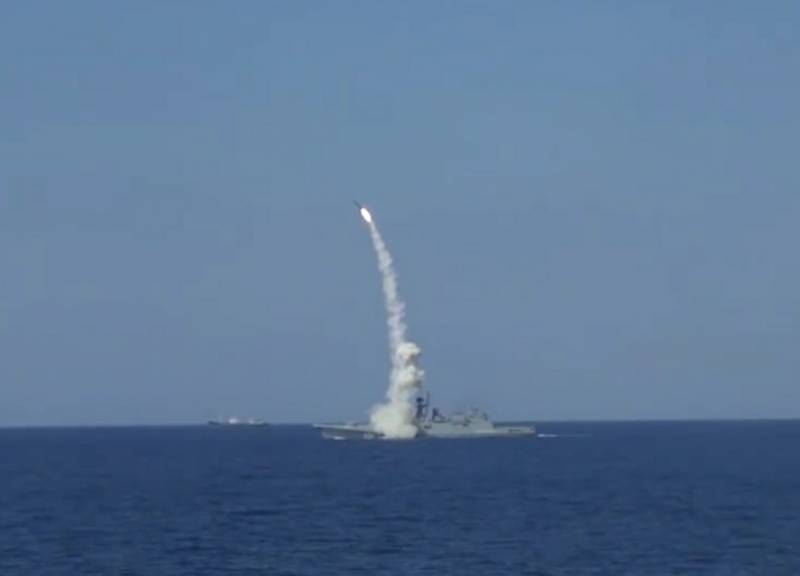 "The other day the Russian Ministry of Defense published a video of the successful launch of a sea-launched Caliber missile from the nuclear submarine Severodvinsk in the Barents Sea. This video confirms that Russian shock submarines can attack any target on the globe. But after the end of the Cold War, it was mainly the naval forces of Western countries that were capable of this, "the article cites.
InoTV
.
Also, the Russian Navy can "deliver rocket attacks on most of Northern and Western Europe from their surface combat ships and non-nuclear submarines," the author continues.
Thus, the Northern, Baltic, Black Sea and Caspian fleets can pose a threat to vast territories in Europe and the Middle East. Perhaps (rocket) will fly to some countries of the Persian Gulf,
quotes the edition of the senior center employee James Martin Nikolay Sokov.
The author notes that the Calibres demonstrate their full potential when they are placed on nuclear submarines of the Russian Navy. "Considering the speed and ability of Russian nuclear submarines to conceal and move around the world, Moscow can use its submarines with the Caliber onboard to attack targets anywhere in the world, using conventional or "Nuclear warheads," he fears.
All this means that the United States "no longer owns the monopoly on delivering long-range aimed missile strikes," the publication states. Moreover, the appearance of such
weapons
as cruise missiles "Caliber", showed that now objects in the United States "may be under the gun of other great powers."
For Washington, this is a threat that the United States has not encountered since the collapse of the Soviet Union in 1991,
concludes the author of the publication.