As the
RIA News
, citing a military source, as a result of an operation successfully carried out by the Lebanese military intelligence, one of the leaders of ISIS (* a terrorist organization banned in the Russian Federation), Basel Abdel Qader, was detained.
He is responsible for the 2014 attack on the army station in Ersal on the Syrian border and the kidnapping of 9 soldiers who were there, whose subsequent fate is unknown.
Military intelligence detained in the Wadi Al-Araneb area in Ersal the IS security officer, Basel Abdel Qader, nicknamed "Saker Ersal" (a citizen of Syria). The detainee is also responsible for the attack on the Al-Hosn base in 2014 and participated in the abduction and murder of Lebanese soldiers in coordination with the leader of IS * in Raqqa.
Since August 19, the Lebanese army has been focused on conducting a military operation against IS * on the border with Syria. The troops are faced with the task of liberating 120 sq. km of territory. Within three days of fighting, it was possible to establish control over 80 square meters. km. At the same time, several dozen IS firing positions * were destroyed and more than 30 militants were eliminated. Losses amounted to 3 people.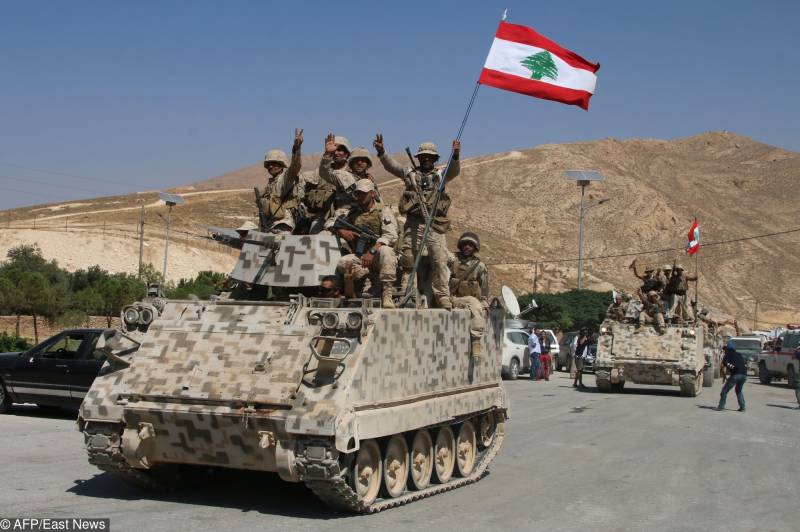 Ras Baalbek, 21.08.17
Lebanese army was discovered warehouse
weapons
in the area from which the militants left. The arsenal includes anti-aircraft guns, mortars, large and medium-caliber machine guns, assault rifles, anti-personnel mines, improvised explosive devices and ammunition.