According to information
RIA News
, Permanent Representative of Syria to the UN in a letter to the Secretary General and the Chairman of the Security Council of the world organization said that the amount of damage caused by the destruction of the country's oil and gas infrastructure due to air raids by the pro-American coalition is at least $ 2,5 billion.
Thus, as a result of the strike on the El-Omar field on April 23 this year, tanks for storing oil for export were destroyed. The capacity of each of them was 75 thousand barrels. As a result, the Furat oil company lost $ 10 million.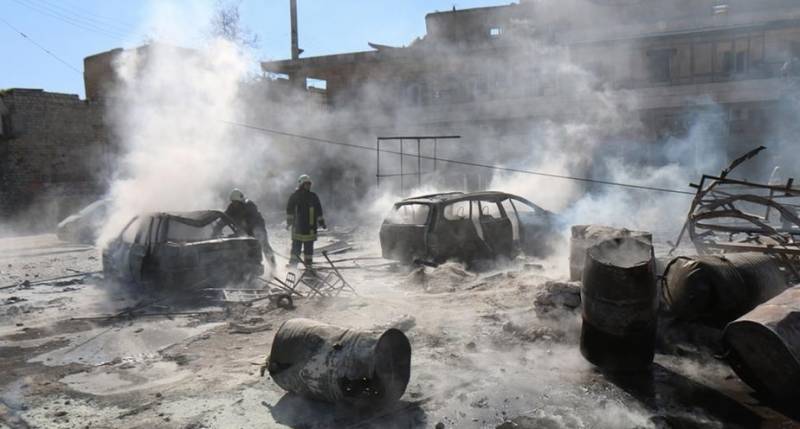 In total, the coalition, during the operation in Syria from September 23, 2014 (when it began) to July 15, 2017, caused damage to more than $ 2,5 billion, of which $ 2014 million was in 543, 2015 - 1,1 billion, 2016 - over 125 million, since the beginning of 2017 - more than 720 million dollars.
The coalition operates in the territory without the permission of official Damascus. In this regard, the country's authorities consider the operation illegal and regularly notify the UN that the coalition is launching airstrikes on oil and gas facilities and economic infrastructure. This designates the right to compensation.