Companies engaged in analysis in the field of Internet traffic, state that, despite the operation of the law, in Ukraine they were not able to completely block the work of Russian social networks and search engines. Newspaper
"Vedomosti"
referring to analytical platforms, reports that Ukraine still ranks second after the Russian Federation in terms of traffic for Yandex and Mail.ru Group services.
The important detail is underlined: the registration was carried out exclusively by the public IP addresses corresponding to Ukraine. Users who used software to bypass locks on the territory of Ukraine were not counted. In other words, citizens of Ukraine, in reality using Russian services, are significantly more than according to official data of analytical agencies.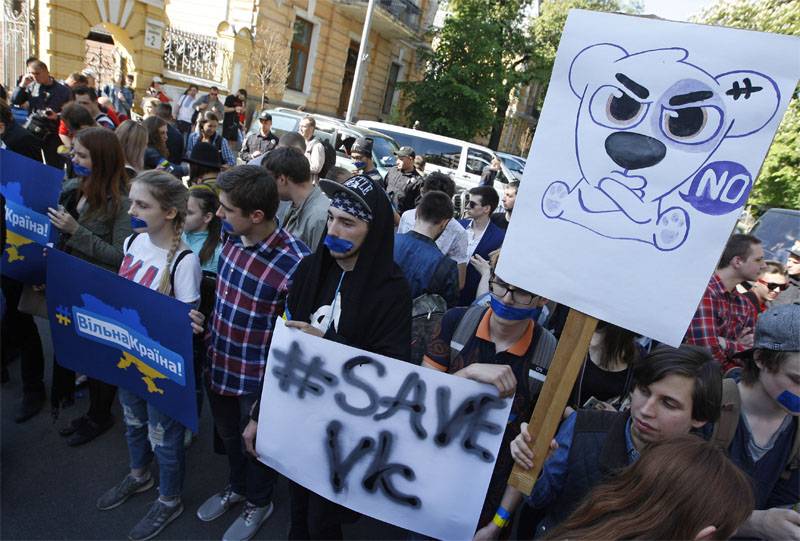 The statistics of the Ukrainian research company Factrum Group is presented. It is as follows: in July, the social network site VKontakte visited 35% of Ukrainian users, Yandex - 33%, Odnoklassniki - 22%, Mail.ru - 30%.
It is noted that millions of Ukrainian citizens have the opportunity to access the "blocked" Russian Internet portals even when using public Wi-Fi. Many operators of Ukraine have reported on the blocking of Russian resources, but they actually bypass the ridiculous Maidan legislation. Thus, the KyivStar company blocks only the Yandex main page, while retaining access to many sections for users, including the "
News
"," Weather "," Mail "," Yandex-Taxi ".