Komsomolsk-on-Amur
aviation
factory (KnAAZ) them. This year Gagarina will transfer 10 Su-35S fighters to the aerospace forces, as well as supply 36 Sukhoi Superjet 100 aircraft sets to Sukhoi Civil Aircraft,
TASS
message of the press service of the government of the Khabarovsk Territory.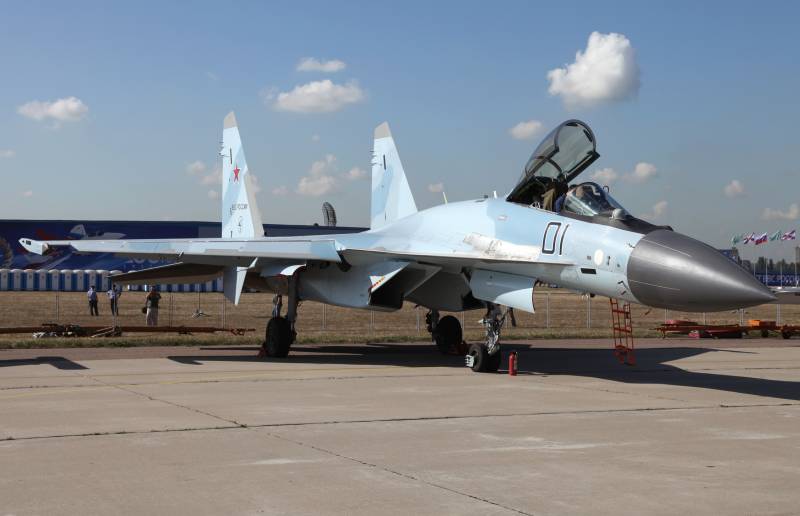 This year it is planned to deliver ten Su-35С fighters for the Russian HQs. For Komsomolsk-on-Amur branch of JSC "Sukhoi Civil Aircraft" the aircraft factory will produce 36 aircraft kits for the Sukhoi Superjet 100 airliner,
quoted by the press service of the Governor Vyacheslav Shport.
KnAAZ is a branch of the Sukhoi Company (part of the United Aircraft Building Corporation), it produces Su-35С, Su-35, Su-30 fighter jets, and also works on the promising Su-57 front-line aviation complex (T-50). Sukhoi Superjet 100 aircraft are assembled in its squares.
Last year, the plant began to fulfill the order of the Ministry of Defense for the construction of 50-ti Su-35C fighters of the 4 ++ generation. In the period from 2009 to 2015, the company has already supplied 48 vehicles to the military.
In addition, the plant is planning to launch the 2031 of the 595 of the Sukhoi Superjet 100 aircraft.
Earlier, KNAAZ director Alexander Pekarsh said that the gross output of the aircraft plant in 2017 was projected at 60 billion rubles, which is 5 billion more than a year earlier.