The DOSAAF "From the East to the West of Russia" International Complex Run ended on Saturday in Sevastopol with the installation of a memorial plate in honor of the 90 anniversary of the Russian defense organization, reports
Intenfax-AVN
.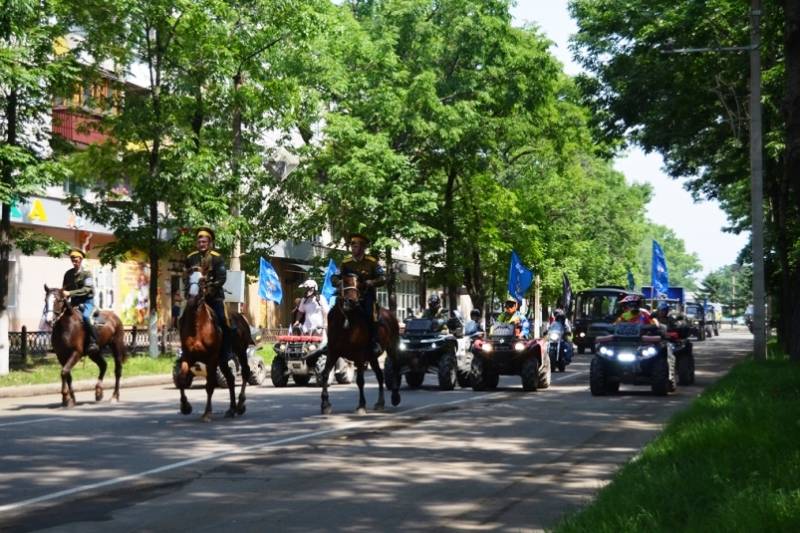 "The rally finished in Crimea in Chersonese, where a ceremonial laying of particles of the earth, taken from the memorials of military glory from many regions of the country, took place at the monument to Prince Vladimir. Under the salute salvos, the participants of the race installed a memorial plate in honor of the 90 anniversary of the defense organization, "the DOSAAF press service said in a release.
The rally was attended by representatives of 59 federal agencies, including the Ministry of Defense of the Russian Federation.
Our common goal is to unite efforts in the patriotic education of citizens of the Russian Federation, to strengthen fraternal inter-ethnic relations between regions and to prepare young people for military service,
said Colonel-General Alexander Kolmakov, chairman of the DOSAAF of Russia.
The Deputy Commander of the Black Sea Fleet Alexander Orekhovsky, in turn, noted that "in 90 years DOSAAF prepared hundreds of thousands of young men and women for military service in various specialties for all types and types of troops."
Tens of thousands of students of the defense society have adequately gone to the Black Sea Fleet, and are now strengthening its composition,
added on.
All those present laid wreaths and flowers at the eternal flame of the memorial of the heroic defense of Sevastopol 1941-1942.