Association "High-precision complexes" offers the Russian military and foreign customers three types of anti-tank missile systems of different characteristics, reports
Interfax-AVN
.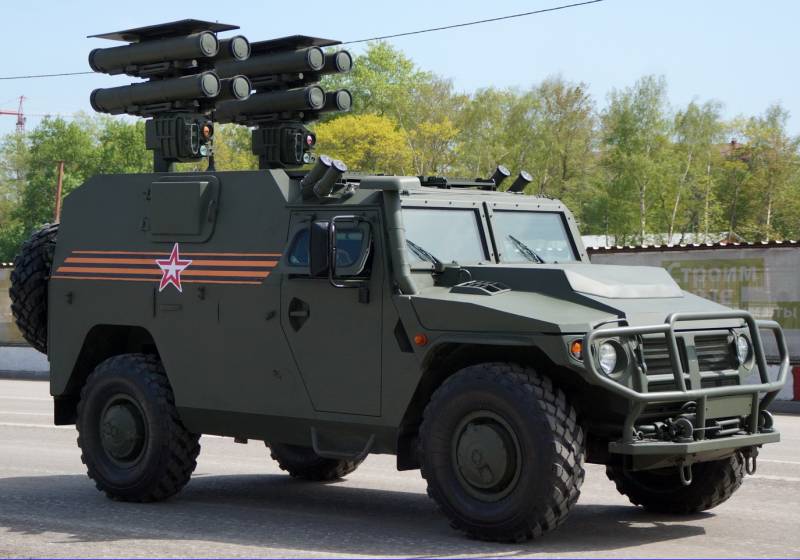 In his time, Academician Arkady Georgievich Shipunov, who for many years headed the Tula Instrument Engineering Design Bureau, formulated and justified a three-stage concept of anti-tank defense. The first link is a light wearable medium-range complex. The second link is a mobile or mobile-long-range complex and the third link is air-based long-range complexes,
said the CEO of the holding Alexander Denisov.
For the first link - ATGM Metis-M1 - a lightweight, wearable complex with a range of fire day and night up to 2 km. It can be delivered by a fighter to any inaccessible terrain, allows you to swim across water obstacles and airborne landing, ensures the defeat of all modern
tanks
and various fortifications.
For the second link of the Russian army, a self-propelled Cornet-D1 complex is offered, for export its analogue Cornet-EM. Both complexes provide a range of 8 - 10 km, designed and manufactured in two versions,
said the general director.
He noted that the "Metis-М1" and "Cornet-EM" export complexes have proven themselves in local combat conflicts now taking place in different parts of the world, not only as a reliable means of defeating tanks, but also as multipurpose defensive-assault weapons, capable of hitting any targets on the battlefield — tanks, infantry fighting vehicles, automobiles, manpower, bunkers, buildings, snipers, hovering helicopters, and so on. "
As the third link - airborne complex. We offer to equip attack helicopters, both the Russian army and exported, guided weapons complex with the Whirlwind missile. This complex has a high-precision laser-beam control system with an effective range of up to 8 km. The results of the use of this complex from the Ka-52 "Alligator" helicopters by the IS militants (grouping banned in the Russian Federation) were recently published on the website of the Ministry of Defense of the Russian Federation. Anyone can verify how destructive this precision is.
weapon
,
told Denisov.