The process of "de-communization" is underway throughout Ukraine, within which 1320 monuments to the leader of the revolution Vladimir Lenin have already been demolished, reports the Daily Telegraph referring to the head of the Ukrainian Institute of National Remembrance Volodymyr Vyatrovich. Article leads
InoTV
.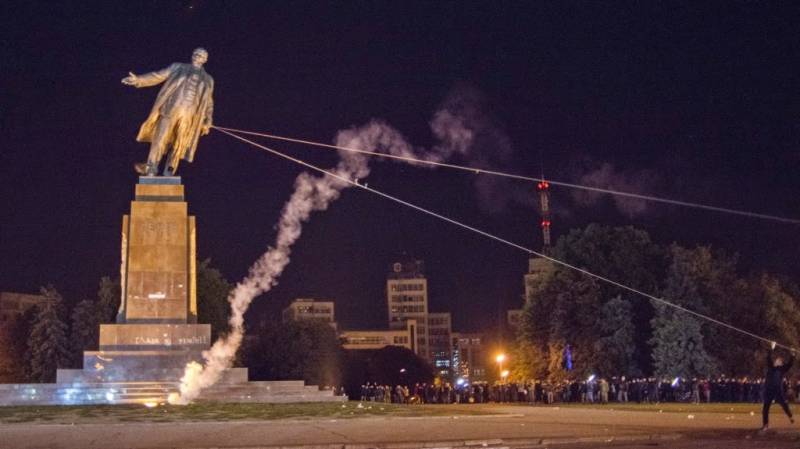 According to Vyatrovich, "Lenin is no longer on the territory controlled by Kiev".
However, he admitted that somewhere in the villages or in the factories "some statues of the Soviet leader" could remain, since they are not registered anywhere.
"Lenin remains in Eastern Ukraine, where the militia honors the Soviet past and calls the pro-Western Kiev a fascist regime," the newspaper notes.
The newspaper notes that basically the monuments to Lenin erected in Ukraine were ordinary, not representing artistic
historical
values. "Those that were made of precious metals went for remelting, and a couple of dozen monuments were sent to Kiev to the Museum of Soviet Propaganda," the publication said.
The publication also recalls that, simultaneously with the "Leninopad", a campaign was launched to rename geographical objects, "in the framework of which 32 of large cities, 955 of settlements and two regions received new names".
In one of the cities appeared John Lennon Street, which was previously called V.I. Lenin. "And the Kiev authorities at all caused a wave of indignation, renaming Moskovsky Prospect in honor of the controversial nationalist leader Stepan Bandera," the newspaper concludes.