Dnipropetrovsk doctors promptly provided emergency medical assistance to the driver of the route taxi No. XXUMX. There are no threats to the life of a man. A bloody incident occurred last week, when a man who called himself an ATO member stabbed the driver's right shoulder and neck with a knife.
Local media talk about the incident like this: an ATO veteran who was intoxicated tried to get into a bus filled with people, while shouting insults at the driver about the fact that he was carrying separs. The driver did not allow a drunk to be on the bus. In response, the "hero of the ATO" hit the driver with a knife.
As a result, the "hero of the ATO" twisted. Here is a video in which he talks about what prompted him to pounce with a knife on a public transport driver (the victim's comments are also presented on the same video):
I do not hide. Let me judge. I hit him with a knife. (...) I pulled out the knife and hit it.
Then it turned out that the ATOshnik who had attacked the driver was a former candidate for deputy of one of the districts of Dnepropetrovsk. At least, he calls himself that way.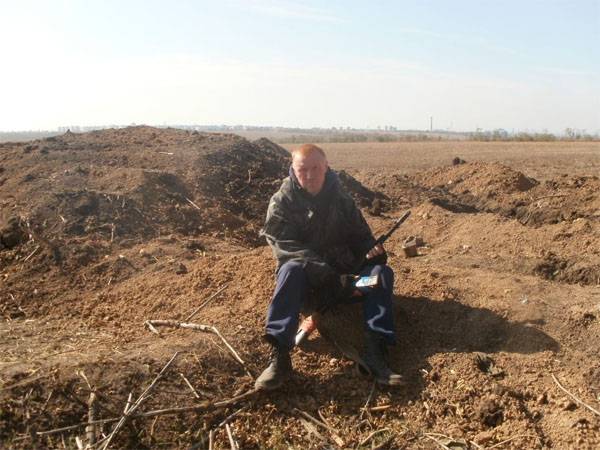 On the page on the social network VKontakte is available
attacker page
. This is Andrei Konoply - a person who graduated from Oles Gonchar Dnipropetrovsk National University in the specialty "Physics, electronics and computer systems". On the page it is noted that Hemp served in the unit of the Ukrainian National Guard.
Ukrainian police said that the number of cases of crimes of people who had previously been called up within the framework of mobilization waves who had returned from the ATO area increased. Earlier, the press service of the National Police of Ukraine reported that the number of crimes committed by "ATO veterans" in the first half of 2017 of the year increased by about 22% compared to the same period last year.
PS
In Kiev, the passengers under the exclamations "did not deserve" themselves landed another "veteran of the ATO," who tried to get on the bus for a discount ticket.