As the
InoTV
, The National Interest suggests that if the United States repels the attack from the DPRK, the American interceptor missile may be over Russian territory, provoking
nuclear war between countries
.
The publication believes that when the DPRK decided to test new intercontinental ballistic missiles or attack the United States with it, the Pentagon will launch anti-missiles in order to intercept on the cruise flight. Part of the interceptors may not hit the target and enter the atmosphere already over the territory of Russia.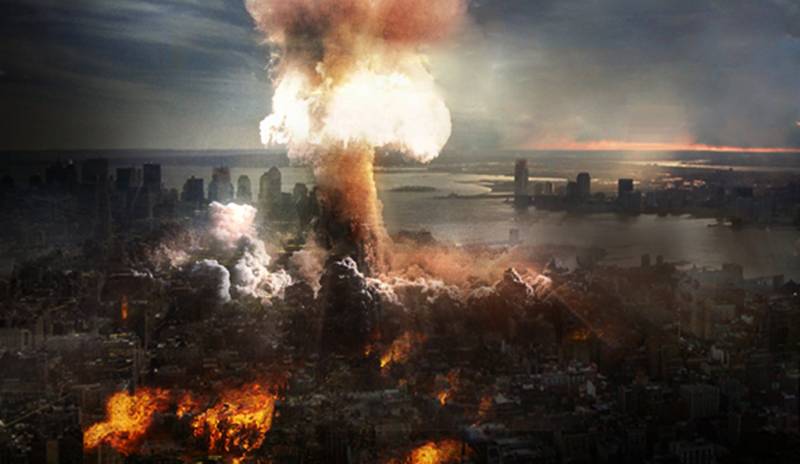 According to experts, in this regard, it is necessary to immediately agree with the Russian Federation on the likelihood of such a scenario. Including to disclose details of their plans and device early warning systems.
From Russia, the trajectories of the missiles [interceptor and ICBM] may seem quite similar, especially if the radar operator is under stress or is under pressure. No matter how early the Russian early warning system should work on paper, in reality and in practice it shows much less impressive results.
- considers one of the American experts.
Other experts believe that the principle of "autostart by warning signal" is in effect in the Russian Federation.
An important point is the goal of North Korean missiles. When attacking Hawaii, the flight path of the American interceptors will pass far south of Russia's borders. When striking North America, Russia will see retaliatory missiles and may take them as a threat, including for the European part of the country.
Some experts believe that even the USSR would have taken a single blow, and did not launch retaliatory launches. They believe that since that time the Russian warning system has become much more perfect, but they do not exclude critical coincidences and errors.
Russian specialists are surprised at the lack of a system of self-destruction on American missiles. As they parry in the US, their interceptors have no charge, as they are designed to shoot down an enemy missile at the expense of a strike. And therefore, they insist on concluding an agreement that will avoid a tragic mistake.