According to information
TASS
, the TV channel Al Mayadeen, referring to information from eyewitnesses, reports on an airstrike on the air force of a pro-American coalition against a mosque in the village of Al-Jaza, located in the south-east of the Syrian province of Hassek.
The victims of the raid were 41 people, those killed were inside the mosque during the prayer.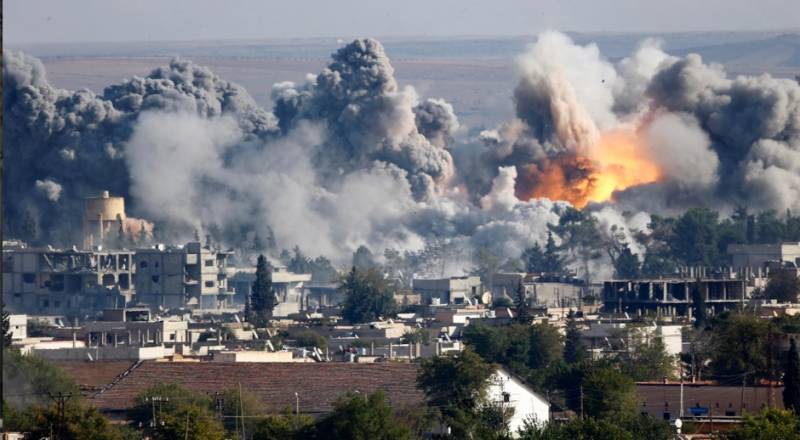 The coalition's air strike also hit the Haret al-Badawi district in the city of Rakka, where more than 40 civilians were killed. Since June 6, pro-American troops, represented by Arab-Kurdish forces from the Forces of Democratic Syria (VTS), are fighting in the city with ISIS militants (a terrorist organization banned in the Russian Federation). However, according to residents, the affected area was not under the control of the militants.